Customer retention is the lifeblood of any SaaS company. With this in mind, many SaaS companies are quickly introducing and expanding Customer Success teams with the goal of providing more value to existing accounts and thereby retaining them for longer. A recent Software Advice study led by Jay Ivey took a close look at what it means to be a Customer Success Manager today.
Jay Ivey is a managing editor and researcher for Software Advice, specializing in CRM, marketing automation and help desk technologies. To conduct this particular study, he reviewed 300 job listings found through aggregators such as Indeed, Glassdoor and LinkedIn.
The size of the companies in the sample varied widely, from corporations such as Microsoft and mature startups such as Box to a spectrum of newer startups. Unsurprisingly, a significant majority were SaaS companies.
We caught up with Jay to get his insight on how CSMs are using analytics. Let's take a look at his key learnings.
Retention Is a CSM's Main Goal
Jay found that CSMs primarily use analytics to gain visibility and track how engaged their customers are so that they can improve customer retention. For the many SaaS companies he researched, Jay found that some of the main metrics CSMs were monitoring included customer churn rates, onboarding and adoption rates, and application/feature/module usage data.
Jay notes:
"Analytics give CSMs an inside look at exactly how their users are engaging with their company's product, which helps them identify customers that are at risk for churn. For instance, if one of your customers has an abnormally low user adoption rate, you may want to reach out to make sure they aren't having issues with their implementation. If your metrics reveal that one of your customers isn't using one of your product's core applications, they may not be getting everything out of your product that they should be."
Analytics Help CSMs Be Proactive
Jay notes that analytics deliver visibility to CSM teams and "visibility allows you to deliver proactive customer support rather than reactive customer support in order to do a better job of increasing retention. And that's what CSM is all about."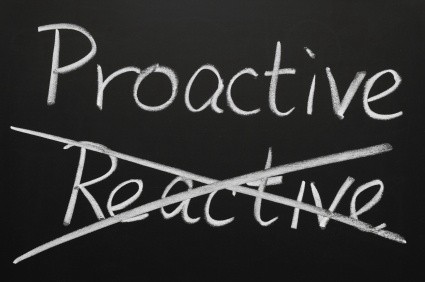 He explains that if a customer is not using one of your product's core features, it could very well be that the customer is simply unaware of the solution's complete functionality. Or, alternatively, the feature may seem too complicated for the user to bother learning, when in reality it would make their process more efficient. Jay suggests that CSMs need to be proactive in cases like these by reaching out to these customers and educating them about the benefits of the feature. An analytics tool that delivers data at the user level helps CSMs spot who these customers are so that they can reach out to them in a relevant way.
Centralize Customer Data with Analytics Integrations
During his research, Jay found that it's important for CSMs to keep customer data in a single, centralized place. Jay notes:
"Having access to all of that interaction data you collect from a customer before and during the sales process can provide invaluable context for a CSM trying to keep that customer satisfied after they've exited the sales funnel. Integration with your CSM tools and analytics allows you to keep all of that information and the new data we've been talking about in one place."*
Jay found that the most important tool for CSMs to integrate with their analytics is their CRM, followed closely by their marketing automation(especially lead management). The study found that of those employers requesting candidates to have specific technical skills, CRM was the most requested at 47%.
Also Read: Customer Retention Metrics
For more on integrating your analytics and CRM, take a look at the Woopra and Salesforce integration.
Where Are CSM and Analytics Headed?
How has your CSM team been successful with analytics? Share in the comments below!
Learn more about customer journey analytics, product analytics, and customer analytics.