Segment is an incredibly powerful tool for collecting data from various sources and seamlessly pushing that data to other applications. Users can leverage data from their mobile app, website, server and cloud apps by integrating with Segment's API and feeding that data to their corresponding analytics, attribution, support or warehouse tools. This streamlines the data migration process, enabling real-time synchronization between where the data is stored and where you want it to be.
At Woopra, data from an organization's disparate sources is consolidated within a single platform to reveal every touchpoint in the customer journey. From the moment a user shares a tweet from your company, to their first support ticket, purchase, upgrade and beyond — Woopra maps out their experience in easy-to-digest funnels and reports. Leveraging this integrated customer data, Woopra users can take action on these insights from within the platform.
For example:
Customer Success can proactively see where users are experiencing issues and reach out with helpful messaging and product guidance.

Product teams can measure feature usage and leverage data to inform sprints.

Marketers can master full-funnel attribution to optimize campaigns and trigger personalized messaging based on a user's behavior.

Sales teams can be notified when customers are heavily engaged with the product and reach out for potential upsell opportunities.
Without Segment, Woopra users can leverage the Woopra tracking code and one-click integrations within AppConnect to connect data from their mobile, web, social, support, CRM, email tools and more! But, existing Segment customers can take the fast track to analyzing their customer data with the Woopra + Segment integration.
When combined the two solutions can do incredible things:
Automatically send all tracking data to Woopra from Segment

Instantly access Woopra's analytics, reporting and metrics for every data source being sent from Segment

Replay missed events and access extra error logging within the Segment platform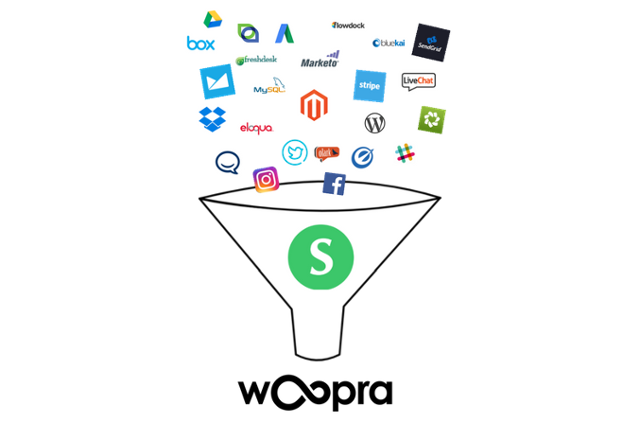 Be the product hero by empowering every team across the organization with consolidated data, predictive insights and powerful automations. Take the pain out of data integration and help every employee make data-driven decisions with the Woopra + Segment integration.
Learn more about customer journey analytics, product analytics, and customer analytics.