Bringing marketing automation and customer analytics together lets you leverage data to create better customer experiences. These experiences are targeted and consistent, and therefore more relevant and valuable to your customers.
Why is this important?
It will lead to better conversions

Customers will appreciate your marketing more

An aligned customer journey can become a competitive differentiator as this HBR article explains
So what do we need to achieve these results? First and foremost…
A Centralized Customer Repository
Think about all the activity a user does on your website or in your app. There's the newsletter subscription, the account creation, the purchases, the form submissions, the email opens, the clicked campaigns, data from DMPs and so much more.
All of this data needs to be tracked and stored in a single place and updated within milliseconds as new data comes in.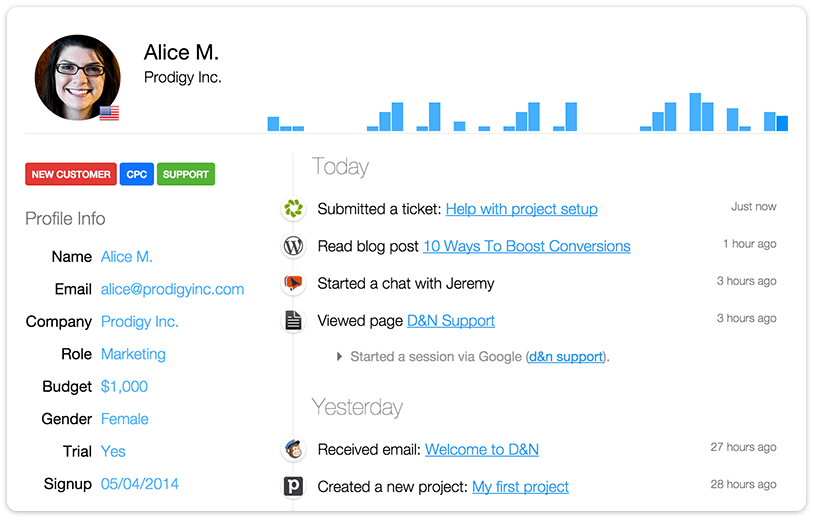 Creating a centralized, real-time repository with all this customer data allows you to market in a highly relevant and targeted way.
For example, I was recently working on the customer experience for an e-commerce store that did not have any customer analytics enabled. The customer data was a mess. There were different pieces of customer information sprinkled between the CRM, the email marketing tool, the live chat tool, the pop-up tool, and others. It made creating a personalized customer experience essentially impossible because there was no way to share consistent data with each tool and then have that data updated as the customer took new actions.
As a central repository, your customer analytics tool will ensure you have consistent and complete data while also serving as the engine for your marketing activities, which brings us to the next point.
Put Marketing Pieces Together
Once you have this central repository, your marketing pieces will all work together in a united and structured way.
This is imperative because there are simply so many marketing pieces. Just a few that you may be using include:
Online advertising

Retargeting

Email marketing

Landing pages

Personalized content

Surveys

On-site promotions
That's just a sampling of the marketing pieces, but of course customer experience is comprised of more operations, such as support and sales. Here are a few tools you might be using for support and sales:
Help desk

Live chat

CRM

Email automation

Internal messaging/notifications
You can see how each of these pieces running on different sets of data becomes a problem when you want to do something as simple as automating an email to "people who initiated a live chat session or submitted a help desk ticket".
Continuing with the automated email example, lifecycle emails become much more targeted and relevant when they are powered by data from every touch point. For example, a user's engagement with ad campaigns, use of promotions, and survey responses are all important factors that can impact how you email them.
What About Measurement?
We saved the best for last. All the marketing initiatives and budgets in the world won't be improved if they're not measured.
Connecting marketing automation and customer analytics brings your marketing full circle by not only acting as the engine that powers your initiatives, but also by enabling you to then measure and optimize those very initiatives.
You may want to measure something as straightforward as an online ad campaign's performance. Or, you may want to measure how different pieces of the customer experience impact each other. For example, you could ask "How many newsletter sign ups am I getting from my retargeting campaigns?"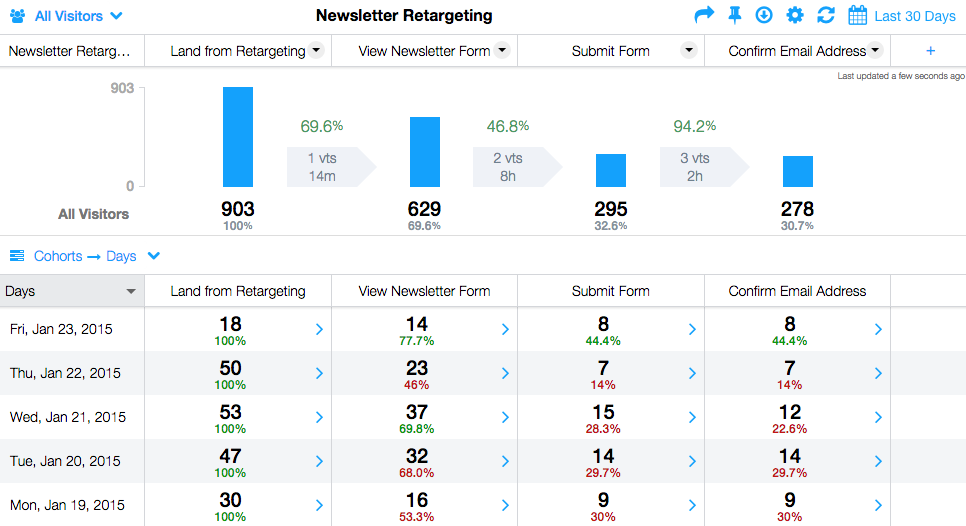 Implementation
Implementing something that looks like this may sound daunting. And it can be.
However, with AppConnect, we've done most of the hard work for you. All you have to do is install the apps you need, and your tools will be connected without a single line of code.
Here are some of our suggested apps: