For many companies, CRMs are one of the central tools in the organization. Sales, marketing, and support teams live and die by their CRMs. It's not one of those tools that is used by only one or two people, or that often sits for weeks going untouched. No, CRMs are used by dozens of people in your company on a daily basis.
Such an important tool requires a lot of research and a lot of thought. If you choose the wrong one, switching to a new tool can be a nightmare. We've gone through this ourselves at Woopra and know firsthand what it feels like. We also work and integrate with many CRMs. The good news is, we want to share what we learned so that other companies can benefit from our experience. Below, we've listed (in no particular order) our picks for the seven best CRMs for SMBs.
1. Salesforce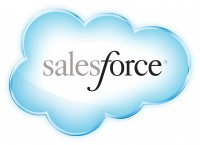 Salesforce is one of the world's leading CRMs, and for good reason. The platform is highly customizable and, more importantly, has perhaps the largest apps marketplace of any CRM. Salesforce.com has a wide range of customers, from small businesses to some of the largest enterprises in the world.
Salesforce.com was originally positioned as CRM on the cloud. However, today, the majority of CRMs are SaaS products, especially in the SMB market. The company's key differentiator is no longer its cloud status, but rather its large ecosystem. In addition to its apps marketplace, AppConnect, which extends the CRMs capabilities, salesforce.com also offers other SaaS products, such as the ExactTarget Marketing Cloud and Desk.com, which integrate with the CRM.
Whom it's for: Because it's cloud based and has an affordable starting price point, Salesforce is accessible to small businesses. However, one of the biggest issues for SMBs using Salesforce is that the pricing increases dramatically as you start needing additional features and have to use higher editions. You also don't have API access unless you upgrade to the Enterprise edition ($125/user/month), so expect to spend more if you need to build out any integrations.
Salesforce's large ecosystem makes it a good choice for the SMB who prioritizes a pre-set integrated experience. However, keep in mind that using these salesforce.com products can really add up and you won't generally have the same flexibility as you would with some of the smaller CRM companies.
If you want a safe bet, don't want to spend too much time researching various CRMs, and have the budget to continue using Salesforce as your needs grow, this could could be the CRM for you.
It's closest to: SugarCRM
Pricing starts at: $5/user/month
2. Pipedrive

We love Pipedrive for its simplicity and fantastic user interface. It gets the job done without all the bulkiness you often see in other CRMs. With Pipedrive, you get a very clear picture of your entire pipeline — this is the main difference between Pipedrive and other CRMs. It also makes managing your pipeline extremely simple with a streamlined and highly visual interface that is truly easy for anyone to use.
Pipedrive also boasts a Gmail integration that allows you to send emails directly from the CRM. For developers, Pipedrive has a very friendly and well put together API that makes integration easy.
Pipedrive is a breath of fresh air when compared to some of the other bloated CRM products that have clunky UIs, too many features that go unused, and locked up API access.
Whom it's for: Pipedrive is for the SMB that is primarily using their CRM to manage their pipeline. The CRM is really designed to tackle this specific problem in a simplified and user-friendly way, so if this is what you need, it's probably the best choice. However, if you're looking for a CRM with all the bells and whistles, you may find Pipedrive a bit limiting.
Pipedrive's API makes it a great fit for startups with developers interested in integrating the CRM with other tools. Its extremely low price point also makes it a startup favorite.
It's closest to: Nimble
Pricing starts at: $9/user/month
3. SugarCRM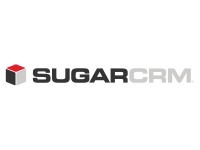 SugarCRM is an open source CRM with both a free plan (Community Edition) and paid plans. Like Salesforce, SugarCRM takes an integrated approach, offering solutions not only for sales teams, but also for marketing and support. Also like Salesforce, SugarCRM has a great deal of customization and configuration options.
Where SugarCRM stands out is in its focus on mobile. The CRM's user experience has been designed for optimal mobile performance for those sales professionals who find themselves on the go.
Whom it's for: SugarCRM is one of the most popular products, used by millions worldwide, making it a safe choice for most SMBs. However, we believe SMBs with a highly mobile sales force will benefit the most from SugarCRM thanks to its optimized mobile user experience.
Companies who are on a tight budget but have developer resources can benefit from a world class CRM by using SugarCRM's free open source Community Edition. For SMBs without available developer resources, we suggest skipping the open source Community Edition and instead opting for one of the paid plans or a different product altogether.
It's closest to: Salesforce
Pricing starts at: $35/user/month
4. Close.io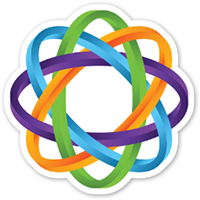 You can think of Close.io as a mix between a highly automated CRM and a phone system. Not only does Close.io automate the tracking of emails sent and received, but it actually allows you to make and receive calls (and automatically track them) directly from the product. The combined CRM and phone functionality is what really set Close.io apart.
In addition, Close.io also offers a great user interface that is very easy for sales teams to use.
Whom it's for: Close.io has a beautiful product that is highly automated, ultimately making your sales process more efficient. The biggest drawback is simply cost. It has a high starting price point when compared to the other products. And since Close.io charges per user, as most CRMs do, the cost can quickly add up as your team grows. You also won't get Close.io's call features on the lowest plan, so you will need to upgrade at an additional cost. However, if you're able to forgo your separate phone system by using Close.io instead, there may actually be a cost advantage.
Now, if you have the budget, you can't go wrong with Close.io. Automating sales processes is a huge advantage for any SMB and Close.io really excels here. If your sales team spends a lot of time on the phone, the time saved by Close.io may be more than worth the additional cost.
It's closest to: Nimble
Pricing starts at: $59/user/month
5. Insightly

Insightly is a CRM that is laser focused on small business. It provides all the necessary basics in a single place, making it a great starting point for newer businesses. In addition to the basics, Insightly also offers two of the most requested "extras": social integration and mobile apps. Insightly is a well-rounded, easy to use CRM specifically for small businesses.
Whom it's for: Insightly is a great choice if you're just getting started. The company's focus on small business makes it user friendly if you have never used a CRM before.
Insightly even offers a free version, making it ideal for a new business that wants the basics. Unlike SugarCRM's free version, which requires developer resources, Insightly's free version can be easily used by anyone.
It's closest to: Highrise
Pricing starts at: $7/user/month
6. Nimble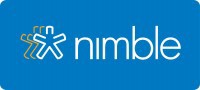 Like Pipedrive, Nimble's goal is to "simplify" the CRM. However, Nimble takes a different approach. The CRM is primarily focused on putting all customer data, from twitter to website forms, in a single place, thereby making customer relationship management simpler for users.
Also like Pipedrive, Nimble offers a tight Gmail integration, which is extremely useful for the many SMBs that use Google Apps for their email.
Whom it's for: Since Nimble's focus is really on social, the companies that will get the most value out of Nimble are those with a great deal of customer interaction via social media. Similarly, companies that tend to have very fragmented customer interactions (i.e. communicate with customers via many different channels), will also get value out of Nimble.
Nimble is very much tailored for small business, with a simplified feature set and an affordable price point to match.
It's closest to: Pipedrive
Pricing starts at: $15/user/month
7. Highrise

Highrise is offered by 37Signals, the company behind the Basecamp project management application. The CRM is intended to follow the Goldilocks principle where the amount of information and features it provides are not too little, not too much, but "just right". Highrise is also great for teams that have a lot of collaboration, as the CRM makes it easy to see everyone's interactions with any given contact. In addition, Highrise has dozens of add-ons and apps that you can use to extend their core CRM functionality.
Edit: As our readers pointed out to us, Highrise was first discontinued and subsequently spun off as its own company and is now a subsidiary of Basecamp. CRM buyers should be aware of this history, although it seems Highrise is here to stay for now.
Whom it's for: Highrise is best for companies already using Basecamp for project management. If your team lives and dies by Basecamp, adding Highrise will be a natural fit. It will also expedite product adoption among your team, which is a common problem faced by many companies when they deploy a new CRM.
It's closest to: Insightly
Pricing starts at: $24/month
Honorable Mention: Zoho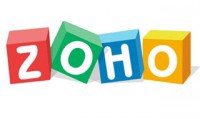 Zoho makes our list as an honorable mention because it is widely used and has a free version, making it a good option for SMBs on a very tight budget.
Learn more about customer journey analytics, product analytics, and customer analytics.