So many choices. That's what most companies face when selecting a marketing automation tool.
Trying to understand the differences between the tools and industry landscape can be difficult. We know because we've been there.
A while back, we were looking for a marketing automation tool ourselves. We researched, we talked to analysts, and we had deep dives with company reps.
Since then, we've become very involved in the industry thanks to the complementary nature of analytics and marketing automation. We've even formed partnerships with several companies.
Now, finally, we present our top picks for marketing automation tools (in no particular order).
1. Adobe Marketo Engage
Adobe Marketo Engage is perhaps the best-known marketing automation tool, and for good reason.
It's one of the most mature tools, with a full suite of features that not only help marketers manage email campaigns, but also provide excellent tools for sales teams.
Marketo Adobe Engage also has a vast marketplace, with dozens of integrations spanning social media, CRM, paid ads, and more to fully optimize your marketing efforts.
Whom it's for:
Adobe Marketo Engage is great for companies who are going to make use of the tool's many features that go beyond basic marketing automation.
If, for example, you want to automate social media and paid advertising in addition to email, Adobe Marketo Engage can be a good option.
It's not the most expensive tool, but it's certainly not the cheapest either. If you're not going to use the advanced functionality of the system, you can get similar results with one of the less expensive marketing automation tools.
However, if you want to start with the basics and move into the more advanced functionality in the near future, it could be a good idea to start with a tool like Adobe Marketo Engage.
This is so that you don't have to switch over all your data and campaigns down the line.
We also like that it has a very large and active knowledge base, which is a great resource for new users looking to enhance their marketing strategy.
It's closest to:
Oracle Eloqua
Pricing starts at:
$895/month
2. Oracle Eloqua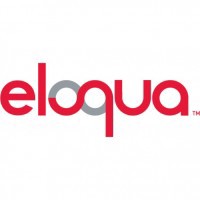 You can think of Oracle Eloqua as the Ferrari of marketing automation.
It's fully loaded, provides an exceptional level of customer support, and comes with a matching price tag.
There are robust features with this marketing automation software and a heavy emphasis on personalization.
This automation tool includes detailed lead scoring to help businesses focus on the hottest leads and nurture those who aren't yet ready for the sales conversation.
It also has AI-enabled capabilities to streamline customer data collection and interpretation to gain a holistic understanding of the customer journey end-to-end and make better campaign decisions.
One of the key differentiators of this marketing automation software is the amount of time they spend teaching and helping their customers get the most out of the product.
This tool offers comprehensive educational resources for users to learn the ins and outs and personalize it for their unique business needs.
There's also free training on the tool. Users can utilize guided learning, enroll in learning subscriptions, and even become certified on Oracle Eloqua.
And like Adobe Marketo Engage, this automation software also offers a great marketplace with plenty of integrations with third-party services, including CRMs, social media platforms, and more.
Whom it's for:
Don't look at Oracle Eloqua unless you're really going after enterprise-level marketing automation software and you have the budget for it.
If you do, Oracle Eloqua is a great option, especially if you like having a lot of guidance from your technology vendors. You should also consider Oracle Eloqua if tight CRM integration is important to you.
Note that because of the steep price tag, it's not necessarily the best marketing automation software for small businesses with limited funds.
But if you have the means and want one of the premier marketing automation tools on the enterprise level, Oracle Eloqua is definitely worth considering.
It's closest to:
Adobe Marketo Engage
Pricing starts at:
$2,000/month
3. Customer.io

The main reason we chose Customer.io as one of the top marketing automation platforms is its flexibility.
This is a tool that will really let you get what you want out of it.
While it's not all out of the box, if you're willing to put in some developer time, you can really customize your Customer.io experience.
Another great thing about this marketing automation software is its lightweight UI and fast, personal customer support.
One particular feature we love about Customer.io is that it's built to trigger emails based on events, rather than just pageviews.
As a result, it takes email marketing automation to a new level and helps ensure you get the right email content to your readers at the right time.
Whom it's for:
Customer.io is great for two kinds of uses:
Companies that are looking to get started with marketing automation and appreciate a lightweight UI (i.e. not your typical enterprise software)
Companies that are looking for some more advanced functionality that requires flexibility and customization, and are willing to devote the developer resources to implement it.
We happen to fall into the second category, which is why we chose Customer.io for our marketing automation needs at Woopra.
If you're in the same boat and don't want to shell out $1,000+ per month, this may just be the best marketing automation software for you.
It's closest to:
Constant Contact
Pricing starts at:
$100/month (and they offer a 14-day trial)
4. Constant Contact

In the past, Constant Contact was mainly known as a high-quality email marketing tool.
But it has since expanded and now offers a wide range of general features to become, in our opinion, one of the best marketing automation tools in the industry.
For those just starting out, Constant Contact offers customizable sign-up forms, email marketing, and a social media posting feature.
For those who are a bit more established, it can assist with creating online ads, targeting, personalization, and video.
And for advanced marketers, there's custom automation, audience segmentation, and advanced email automation to fully flesh out their marketing strategy.
So whether a marketing campaign only needs basic functionality for non-technical users, advanced functionality, or something in between, Constant Contact can offer it.
In terms of its biggest differentiators, the ease of use and affordability stand out.
For marketers that have a limited budget but want an intuitive, capable product, Constant Contact is hard to beat.
And with the new built-in AI automation feature, it's never been easier to automate email marketing, social media marketing, and nearly every other aspect of a digital marketing campaign.
Just enter a simple prompt and Constant Contact takes care of the rest.
Whom it's for:
Constant Contact is mainly for the small business owner who wants to quickly get started with organized email marketing and potentially dip their toes in social media, online ads, video, and other marketing efforts.
And for those that may need advanced functionality down the line, they can get it.
Note that the focus of Constant Contact is still on email automation, but it's a great solution if you're looking for a platform with a bit more capabilities.
If social media automation is integral to your marketing strategy, Constant Contact should be at the top of your list as one of the best marketing automation platforms because of its attention to social media.
It's closest to:
HubSpot
Pricing starts at:
$12/month
5. HubSpot

The advantage and disadvantage of using HubSpot are one and the same: the system does a little bit of everything but doesn't do any one thing at a deep level. HubSpot describes itself as "inbound marketing software", which means it offers a variety of tools, one of which is marketing automation.
In terms of features, it allows a marketing team to automate lead nurturing with a drip email campaign.
HubSpot offers workflows, email triggers, and chatbots to help companies connect with prospects and streamline lead management while creating a hyper-personalized experience.
This tool is extremely data-driven, where businesses can leverage a wide range of customer data to consistently improve their marketing efforts.
Besides that, we love the HubSpot Marketing Hub, which offers a ton of helpful resources for learning how to better run all aspects of your marketing campaign. From email marketing automation to social media to leveraging customer data — you can learn it all.
And HubSpot's all-in-one approach can be really convenient, making it one of the best marketing automation tools, pound for pound.
Not to mention their reputation for quality customer support.
Whom it's for:
Like Constant Contact, HubSpot is great for the small business owner.
If you're looking for an "all-in-one" tool that gives you the very basic functionality of several different marketing systems, HubSpot is a good choice for you.
Also, HubSpot offers several pricing options, allowing marketing teams to get exactly what they need without overpaying for extraneous features.
There's even a free option for those who want to test the waters before paying for premium features.
It's closest to:
Constant Contact
Pricing starts at:
$0/month
6. Salesforce Marketing Cloud

Formerly known as ExactTarget or Salesforce Pardot, this marketing automation platform was later acquired by Salesforce.
And we find it to be one of the most impressive marketing automation tools across the board.
One thing that stands out to us about Salesforce Marketing Cloud is the system's ability to target communications over multiple channels.
Most marketing automation tools focus on email, but it goes beyond that and lets you target mobile app notifications.
It can even message the dashboard of a customer's car (if, for example, you were a car manufacturer).
Some key features include the ability to create personalized touchpoints, automatic lead scoring, intelligent lead nurturing, and automated emails.
We also like this tool's emphasis on aligning sales and marketing to maintain tight communication and maximize marketing cloud account engagement.
Whom it's for:
It's designed for the company that has the desire — and the resources — to go above and beyond with their marketing automation.
This is for the company that is really looking to the future of marketing automation and wants to connect with its customers over many different channels to fully optimize lead management.
The high price point may prevent smaller businesses with tight budgets from using Salesforce Marketing Cloud.
But we would rate it as one of the best marketing automation tools for larger companies that want advanced capabilities.
It's closest to:
Eloqua
Pricing starts at:
$1,250/month
7. Active Campaign
One of the main reasons why we love Active Campaign is their dedication to helping brands create the best customer experience possible — something we strive to do as well.
In their own words, "Customer experience is everything."
And the primary purpose of their marketing automation software is to optimize every aspect of the customer experience while making a marketing team's lives as easy as possible.
With Active Campaign's customer experience automation, the software looks at customer behavior, analyzes it based on predetermined rules, and takes the appropriate action.
Rather than your marketing team having to do everything manually, Active Campaign connects the dots based on real-time behavior.
This is to ensure each individual lead gets what they need without unnecessary manual effort.
It's basically like having an extra employee on your team without the overhead. This marketing automation software also caters to businesses in countless industries, both for B2C and B2B marketing purposes.
This marketing automation software also caters to businesses in countless industries, both for B2C and B2B marketing purposes.
Whom it's for:
Active Campaign is ideal for businesses that are all in on customer experience and want a flexible marketing automation platform that can be easily scaled over time.
It's closest to:
HubSpot
Pricing starts at:
$49/month
8. Keap
Although primarily known as a customer relationship management software, Keap also has some marketing automation features that can work well for businesses that just need the basics for a reasonable price. You won't find the advanced features of an automation tool like Adobe Marketo Engage, but Keap offers excellent automation templates for things like following up with a new lead and booking demos. A simple example would be:
A lead fills out a contact form showing their interest in a product
An automated "thank you" email is sent, along with information on booking a demo
If there's no initial response, a follow-up email marketing message is sent
Automation emails end when a stopping point occurs like a demo being booked
If you're looking to create a personalized connection while eliminating much of the manual work, Keap is a marketing automation software worth considering.
If you're looking to create a personalized connection while eliminating much of the manual work, Keap is a marketing automation software worth considering.
Whom it's for:
It's best for small businesses that want a simple, intuitive way to streamline lead interactions and take the friction out of lead follow-up and demo booking.
It's closest to:
Pricing starts at:
$159/month
9. Moosend
Moosend calls itself "The easiest email marketing and automation software."
And it's hard to argue with that title given the simplicity and intuitiveness of the platform and that it allows you to essentially put many marketing tasks on autopilot.
From lead scoring to personalized reminders to sending customized offers to maximize conversions, Moosend has all the features many small to mid-sized businesses need for a very affordable price.
We also like the simple reporting that's comparable to Google Analytics and how easy Moosend makes it to share automation workflows with team members and add notes.
If you've ever been concerned about information "siloing," there are no worries with this email marketing automation tool.
Plus, it offers easy one-click integration with platforms like Salesforce and WooCommerce.
Whom it's for:
This marketing automation software is best suited for companies with a primary focus on email marketing.
While Moosend Enterprise pricing can be fairly costly, the basic Pro version starts at just $9 a month, making it a great option for businesses on a budget.
It's closest to:
Constant Contact
Pricing starts at:
$9/month (with a free 30-day trial)
10. Klaviyo
Klaviyo focuses on two main aspects of digital marketing — email marketing and SMS marketing and reminds us a bit of Campaign Monitor.
However, it's also capable of automating mobile push and reviews, making it a fairly well-rounded marketing automation platform.
With it, you can:
Send emails and texts based on behavioral triggers
Segment your audience based on browsing behavior, products purchased, order value, etc.
Get attribution for email, SMS, forms, and more
Create detailed customer profiles to better understand your audience on a granular level
All of which is done automatically to save time and boost conversions.
As for integrations, Klaviyo offers over 300, including Uncanny Automator and Google Sheets. So odds are, it syncs with other sales and marketing tools you're currently using.
If you like the idea of putting your marketing process and lead management on autopilot, you'll definitely be interested in Klaviyo.
Whom it's for:
It's great for businesses that want an affordable, straightforward email marketing automation tool that also handles SMS.
It's closest to:
Constant Contact
Pricing starts at:
$0/month
11. EngageBay
EngageBay is a classic all-in-one software that covers sales, support, and, of course, marketing.
If you browse through their solutions, you'll quickly realize how robust this automation software really is.
A few examples include:
Auto-responders
Personalized site messaging
Email sequences
Bulk email sender
Interest-based promotion
And when it comes to core benefits, EngageBay's ease of use and affordability definitely stand out.
Marketers can access many features with a free monthly plan, and the "Basic" plan that offers additional features costs just $14.99 per month.
Whom it's for:
EngageBay can be a viable solution for most businesses — from those who want a full-on marketing automation tech stack or just a few basic features.
Although you're not going to get the same level of sophistication as Adobe Marketo Engage or Oracle Eloqua, this marketing automation software is more than sufficient for many campaigns.
And if you only need a no-frill feature or two, you can use EngageBay for completely free.
It's closest to:
HubSpot
Pricing starts at:
$0/month
12. Mailchimp
When many people hear the name Mailchimp, they think solely of email marketing.
And while email marketing is still their bread and butter, Mailchimp has branched out to offer several other marketing features, including comprehensive marketing automation tools.
Some examples include:
Automated new contact welcome emails
Automated pop-up form subscriber welcome content
Automated review and feedback "nudges"
Post-sale promotions
Automated ad retargeting
You can also build customized purchase paths to deliver the right messaging at the right time to optimize interactions.
And with 300+ integrations running the gamut from e-commerce to social media to analytics and beyond, Mailchimp lets marketers import valuable customer data from other platforms to deliver an enjoyable, hyper-relevant customer experience.
Whom it's for:
If you're mainly focused on email automation but want a sprinkling of other features for a low price, Mailchimp is likely a good fit. You can access limited features for free, while more advanced versions are available for only $13 per month.
It's closest to:
Constant Contact
Pricing starts at:
$0/month
At a Glance
In summary, here's how we would categorize the best marketing automation tools:
For Small Business: Constant Contact, HubSpot
For Enterprise: Adobe Marketo Engage, Eloqua, Salesforce Marketing Cloud
For The Next Generation of Marketing Automation: Customer.io
Which marketing automation tool do you use and why? And what do you think is the best marketing automation software? Share your insight with us!
Learn more about customer journey analytics, product analytics, and customer analytics.