See the People Behind the Numbers
Individualize experiences and support with real-time People Profiles and reports.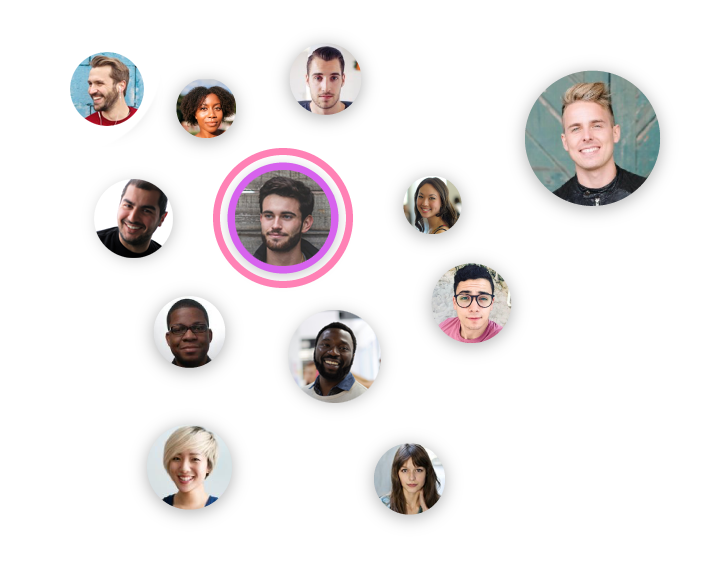 Understand Users from Every Angle with Individual Profiles
Woopra builds a comprehensive profile for every single one of your users in real-time. Sync customer data and track activity — not only from your website and mobile app, but from every touchpoint, including email, support, SMS, live chat, product usage and more.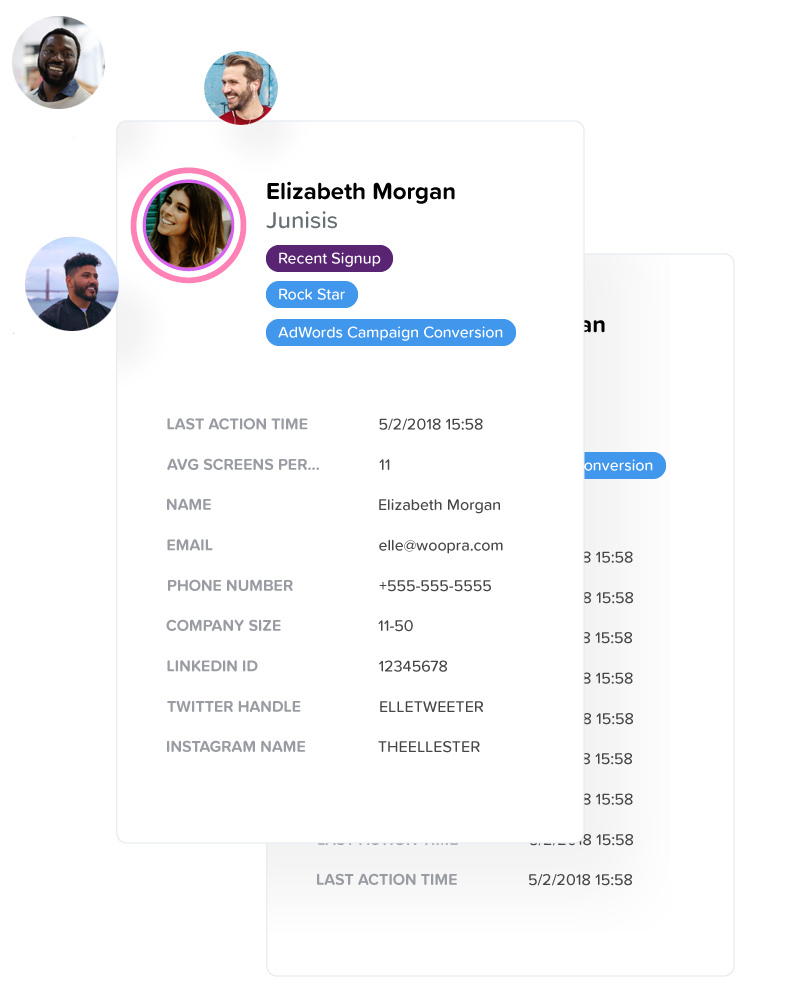 Connect Anonymous Actions with Individual Users Across all Devices
Woopra's smart tracking technology identifies users across devices. Each interaction across channels and products can be tracked in real-time. When a user identifies themselves all previous activity is merged into one unified profile. This guarantees a complete picture of the full lifecycle for every user starting from their first "hello!"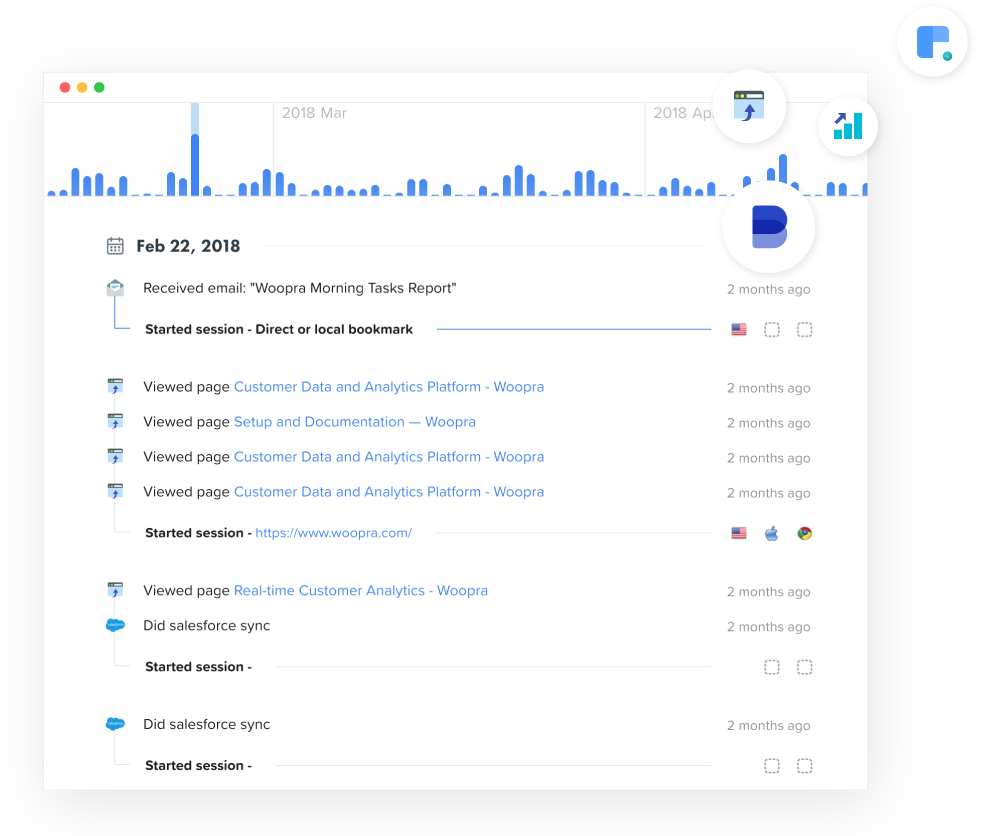 Segment Users by Behavior, Attributes, Engagement and more
Create lists of people in People Reports and easily segment by country, engagement, feature use and more. Customize reports to view the metrics that matter most to you. Automatically engage this list using Woopra's automations for marketing, product or customer success interactions.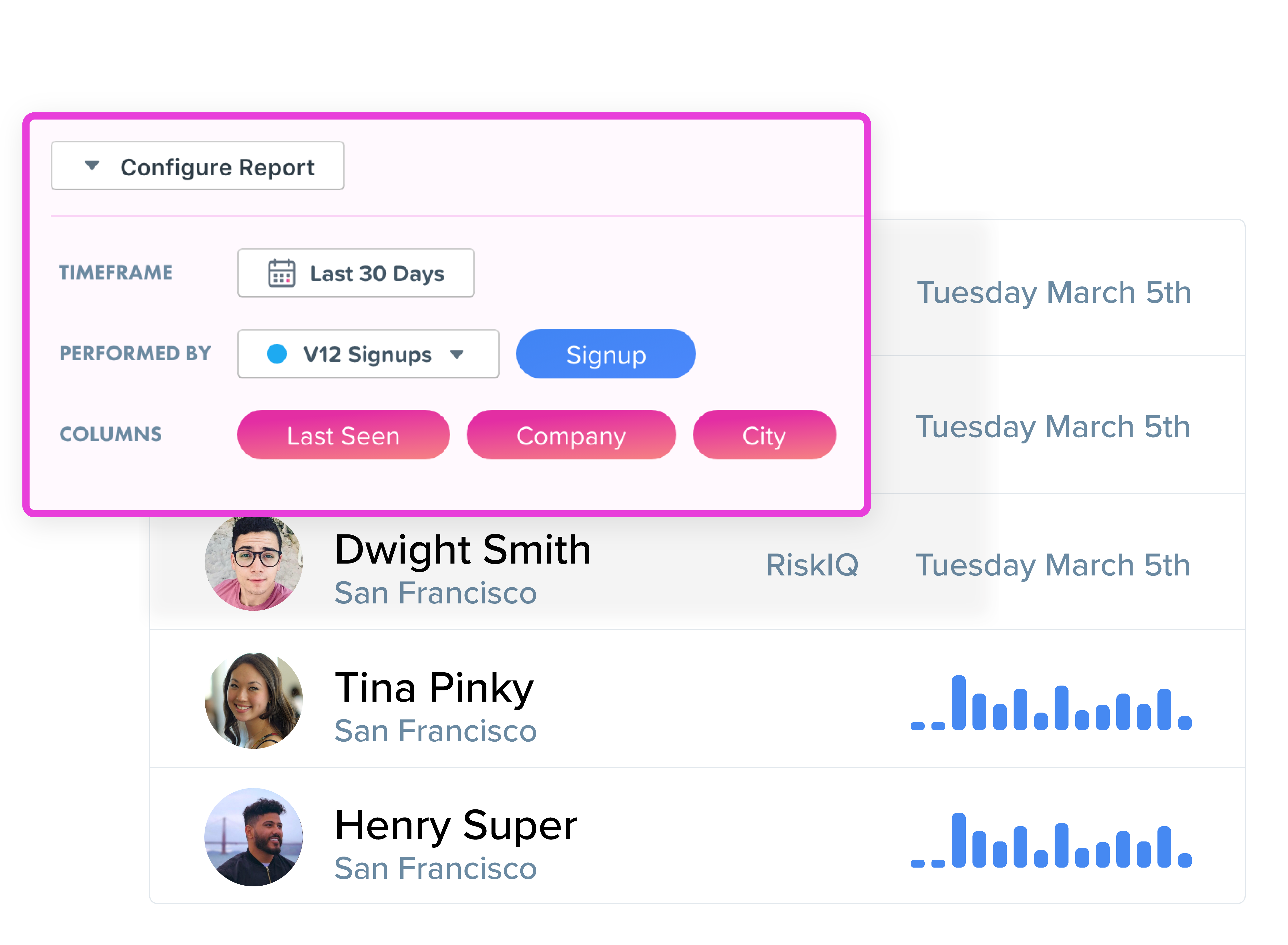 Deliver Support and CX Experiences that "Wow"
Woopra creates a comprehensive view of each user's entire behavioral history that populates based on engagement, actions, demographics, social touchpoints and organizational data — providing customer success teams with the tools they need to help customers thrive.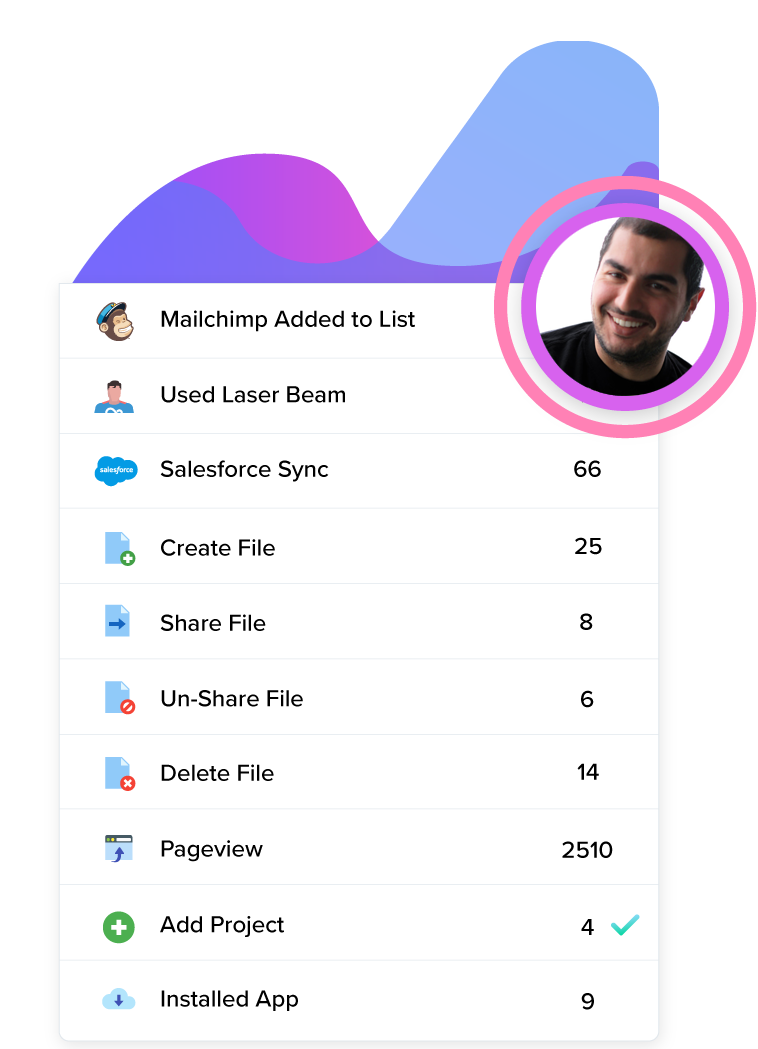 Identify Your Most Engaged and At-Risk Users
Instantly Aggregate Actions at an Individual-Level with People Metrics
Calculate how many times a user has engaged with a product feature, made a purchase, read your documentation or submitted a support ticket. With People Metrics, select the action you want Woopra to reveal at an individual-level and watch as the data populates for immediate insight.