Visualize and Optimize Every Step of the Customer Journey
Holistically understand how every single touchpoint affects the customer experience to drive growth, retention and customer success.
Journey Reports
Reveal obstacles and opportunities at every touchpoint.
Combine any set of actions or attributes to visualize how users move through your website, marketing campaigns and product. Woopra's customer journey platform will uncover each customer's unique story and quickly respond to behavior, driving engagement and increasing retention company-wide.
"Journeys are 30-40% more predictive of customer satisfaction and churn. Organizations that analyze the customer journey win in customer experience and growth."

McKinsey & Company Research Report
Learn More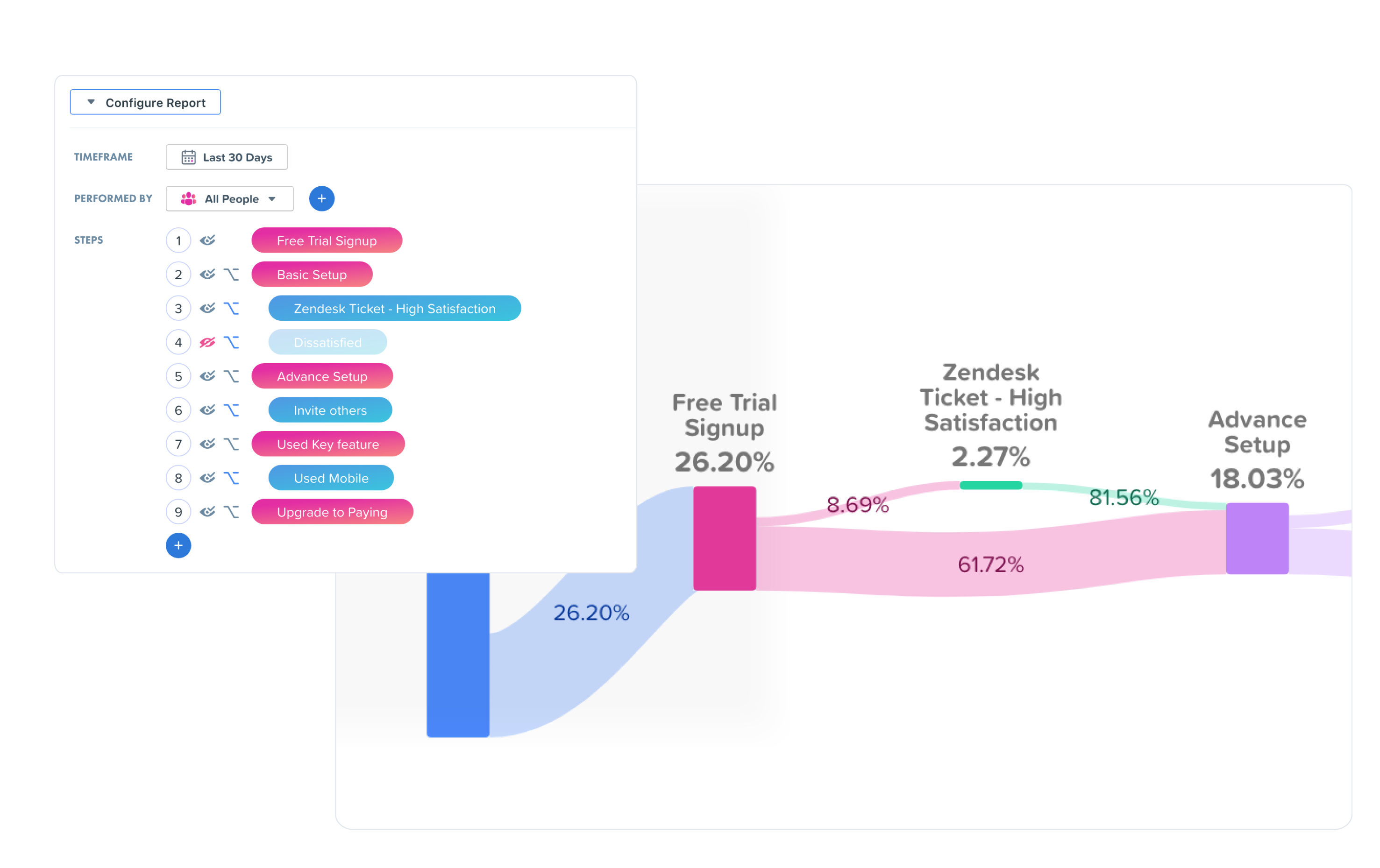 Trends Reports
Your product is always evolving — know where, why and how to keep growing.
Discover how key metrics change over time and the attributes that drive performance with Trends Reports. Measure product usage by feature, subscription changes by location, campaign performance by source and much more. 
Learn More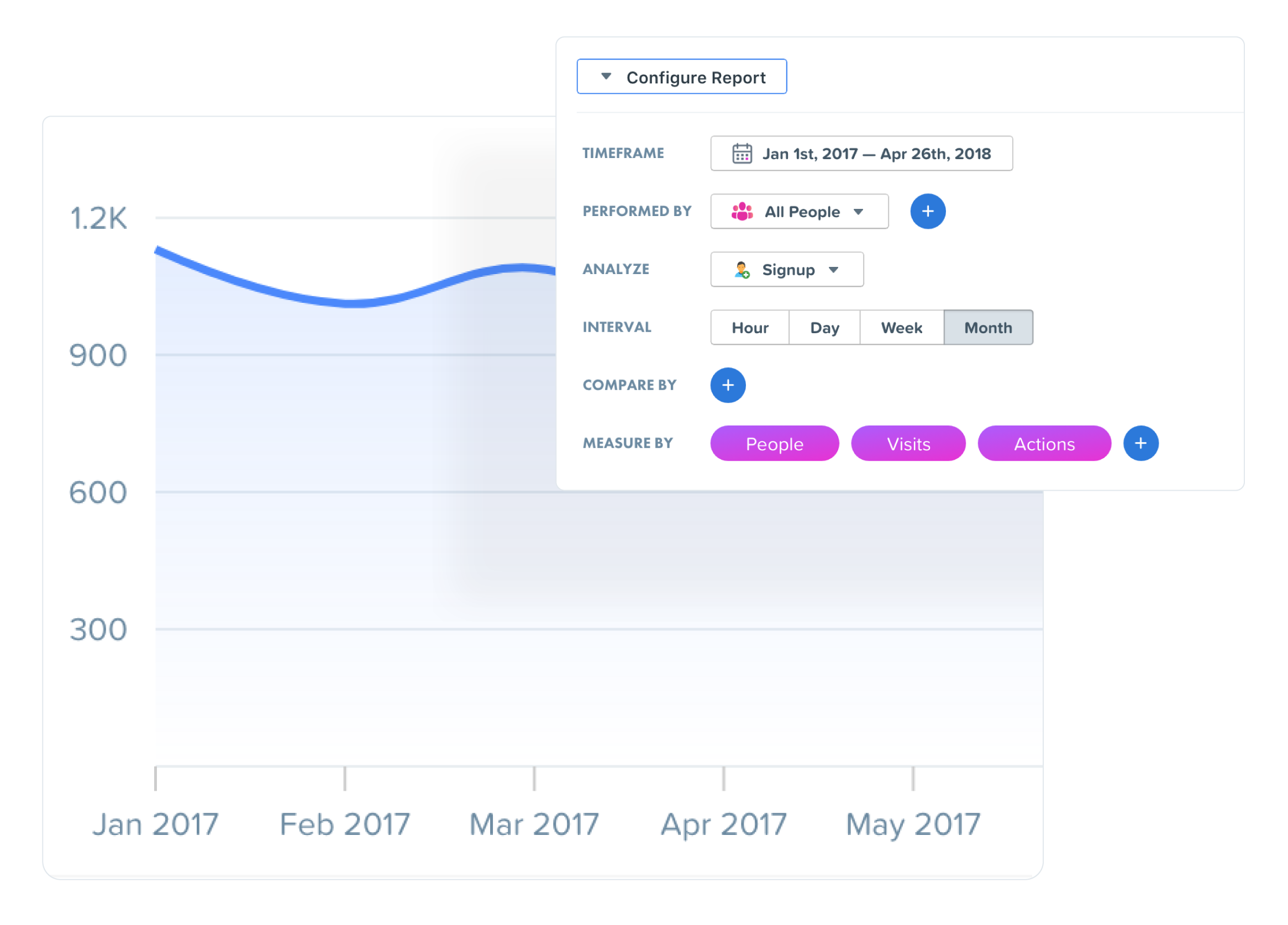 Cohort Reports
The opposite of vanity metrics. Compare how different cohorts of users perform to identify challenges and opportunities for growth.
Woopra's Cohort Analytics Reports help teams analyze growth trends over time by monthly or quarterly cohorts, allowing you to measure patterns throughout the customer lifecycle. Breakdown users by behaviors such as acquisition date, signup date, first purchase date and more to understand the attributes and actions driving success.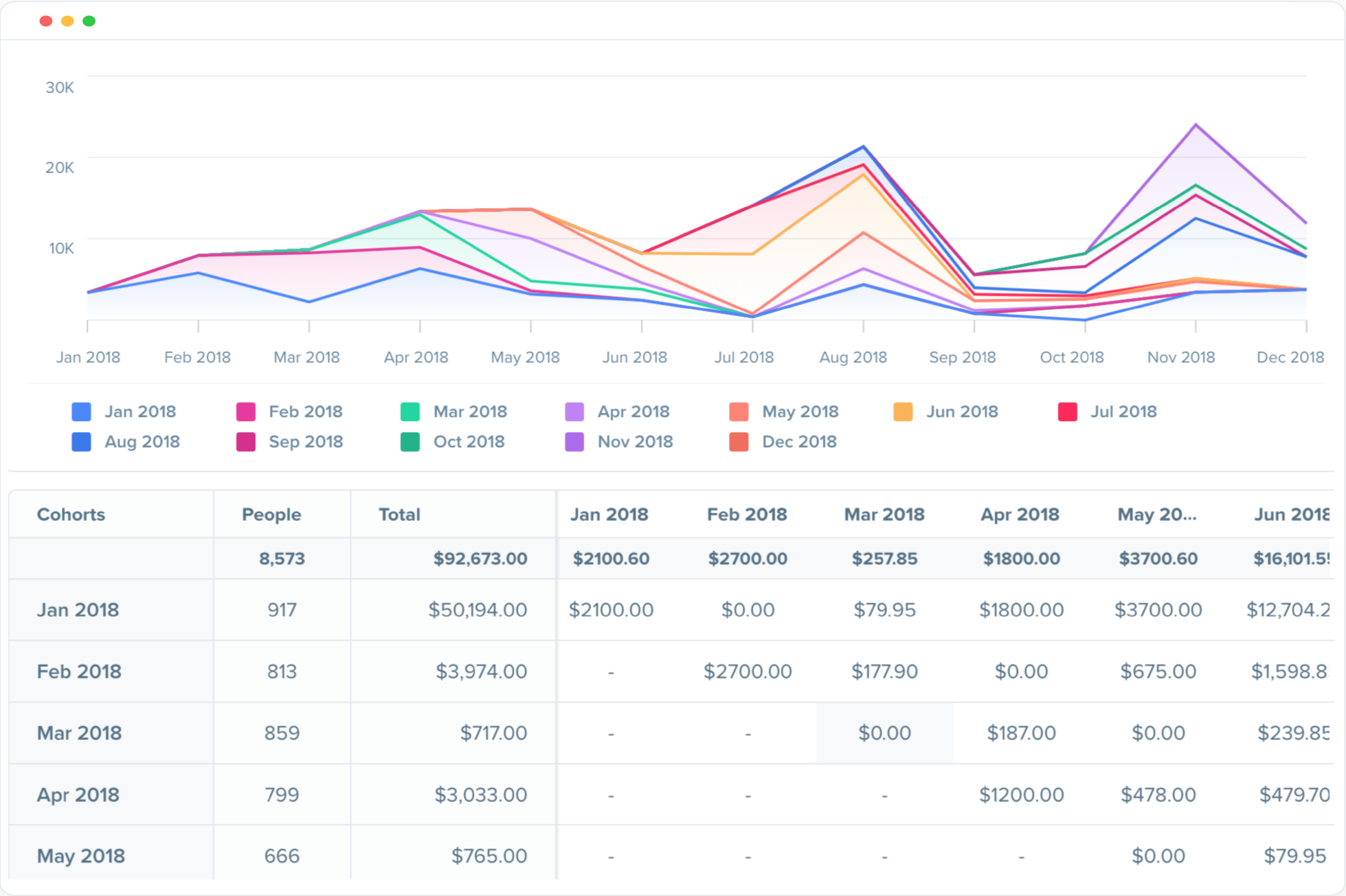 Retention Reports
Make the decisions that keep customers coming back.
Measure how long users continue to take any action or use any product feature with Retention Reports. Know if customers continue using your app after signup or come back to make another purchase. Easily uncover at-risk users and discover engaged heroes. 
Learn More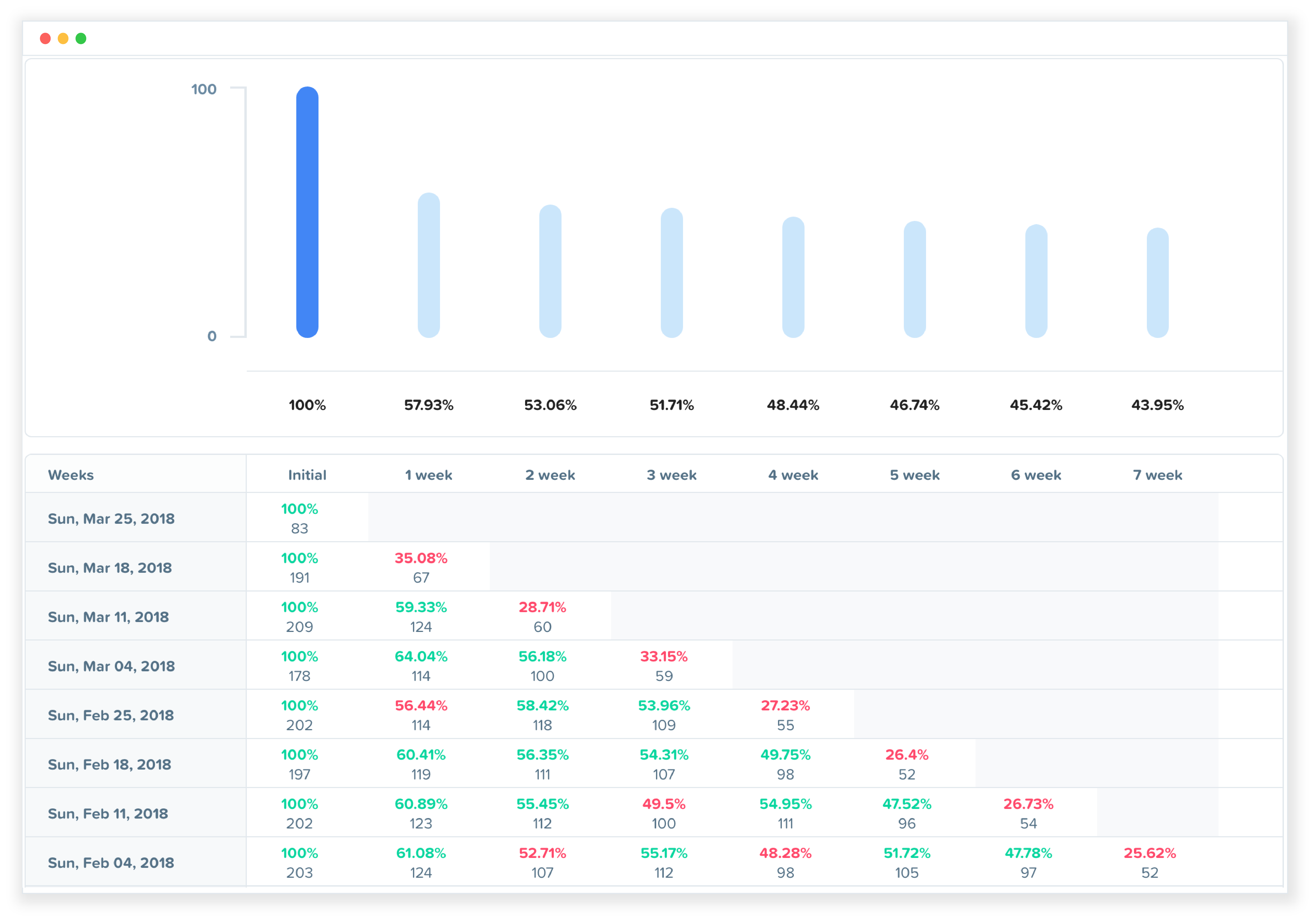 Behavioral Segmentation
Slice and dice data like a Michelin Star data chef.
The intuitive visual interface of Woopra's customer journey platform arms teams with the most robust segmentation capabilities on the market. Create dynamic segments of users based on any combination of criteria — from opening an email, to signing up for a trial, to using a hot new product feature.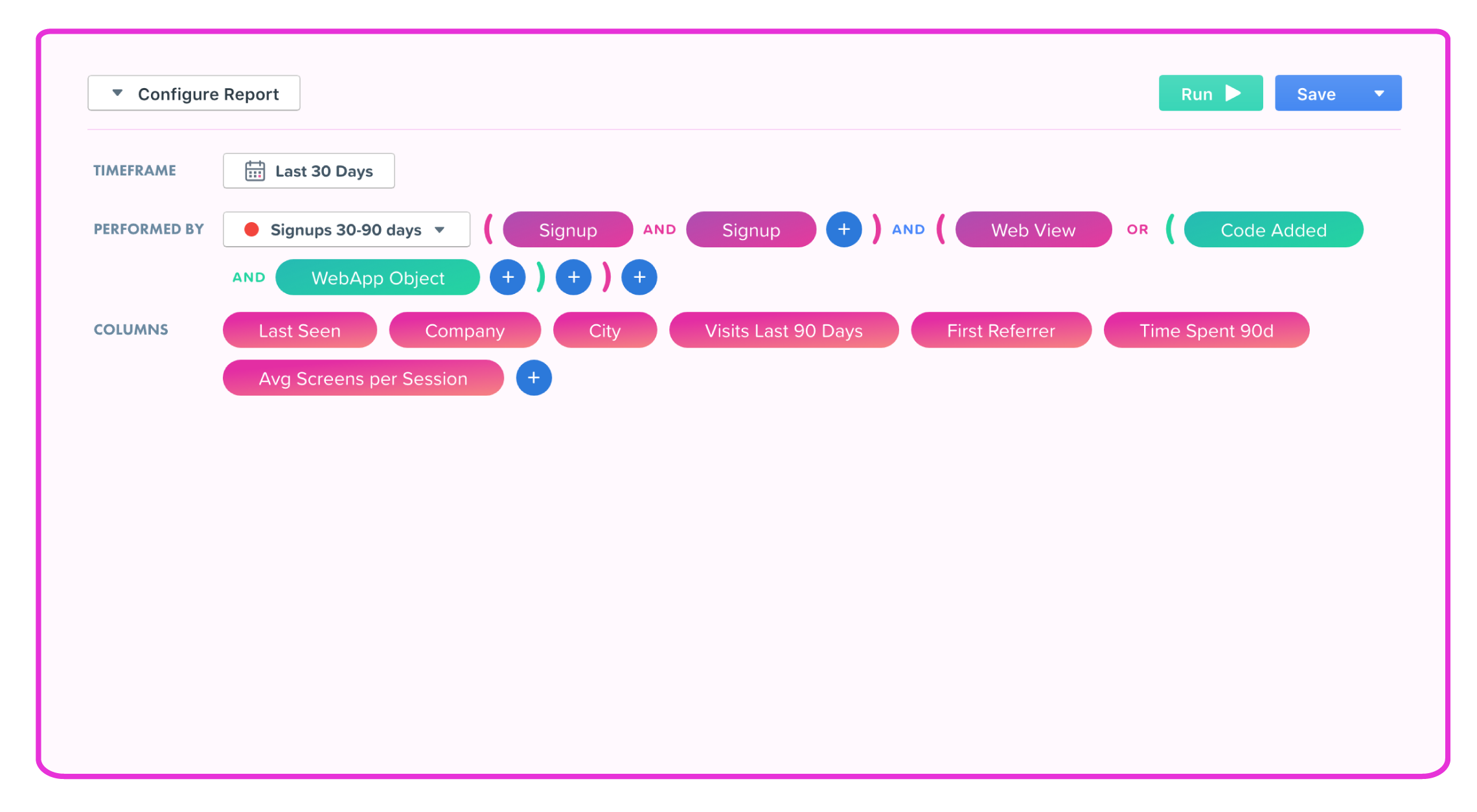 Create experiences that "wow" by knowing who your users are and how they behave across product, marketing, sales and support touchpoints.