Customer Journey Analytics for Mobile Apps
Optimize the game experience across player lifecycles. Understand who they are and how they behave to engage high value players and stay ahead of churn.
"Customer experience will overtake price and product as the key brand differentiator by the year 2020."
Walker Customers 2020 Research Report
Its never been more important to understand how users behave within your mobile app to design unforgettable experiences.
Know where users came from, who they are, their needs, preferences and more to create personalized experiences that keep them coming back. 
Try for Free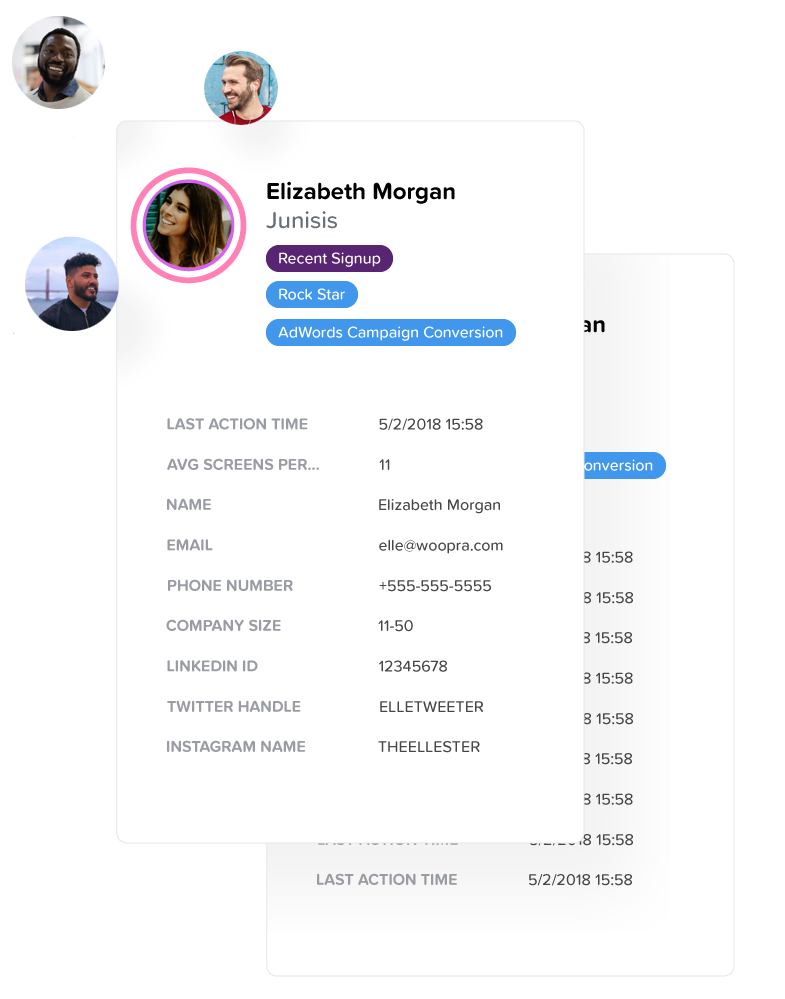 Analytics as Versatile as the World in Which We Live
Most mobile analytics solutions allow you to track app events and attribute properties. This is great, but a Customer Analytics solution should truly mirror the experience users have with your product, regardless of device or platform.
So, while you can leverage our SDKs to track all essential mobile events, we suggest you take it a step further:
Try one of our one-click integrations to understand the events that happen outside of your app and the impact on user engagement.
Leverage Customer Journeys to understand how people find out about your app, who they are, how they onboard and engage with your features.
Measure long-term user engagement with Retention Reports to see how long users continue to perform key actions within your app.
Designed for you to easily integrate with and fully understand the true user experience. Because every engagement matters and every user journey is unique.
One-Click Integrations
Go Beyond In-App Event Tracking
Woopra's SDKs enable you to track app events and attribute properties to them. But, that's not all. With Woopra, you can track events that occur outside of your app by integrating other tools that you use. Try one of our many code-free integrations, such as Stripe and Mandrill, or build your own with our API.
Browse Integrations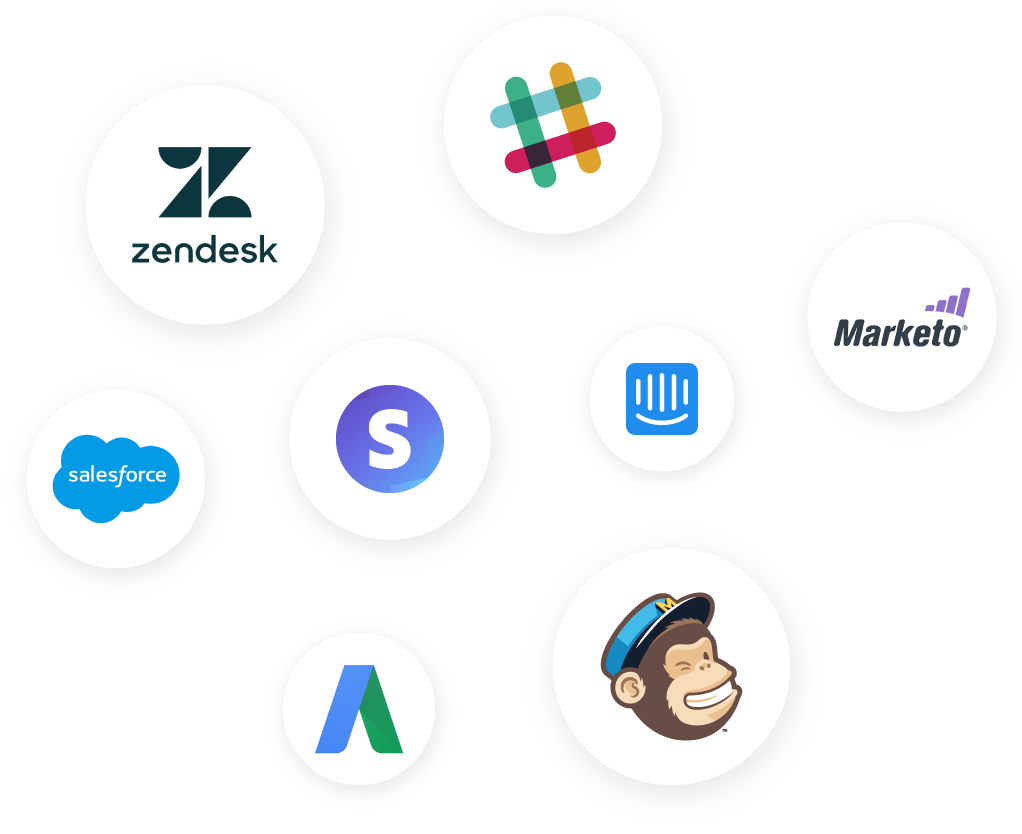 Customer Journey Reports
Connect Experiences Across Channels and Touchpoints
Traditional funnels don't align with the modern user experience. Woopra's Customer Journey Reports are non-linear, omni-channel, with unlimited attribute segmentation and optional steps.
Improve conversion rates for in-app purchases, pinpoint where users drop off on the path to conversion and optimize each experience. Whether you're losing users with a marketing message, a support problem or a confusing mobile experience - you'll know. 
Learn More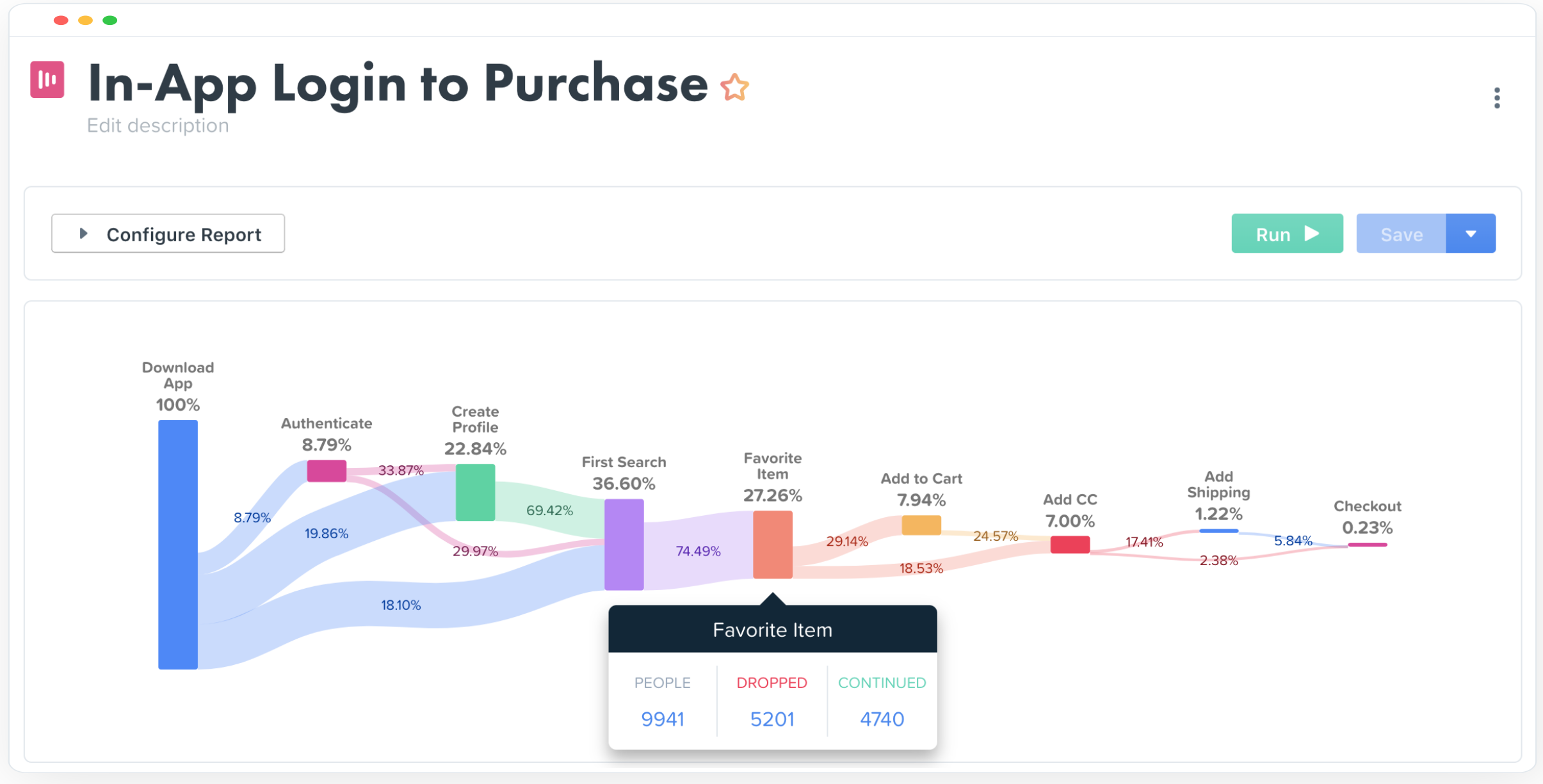 Retention Reports
Increase User Retention and Engagement
Measure long-term user engagement with Retention Reports. Know how long users continue to perform key actions within your app such as login, make a payment or conduct a search. For example, a ridesharing app could measure how long users continue to book rides after they add a payment method.
Learn More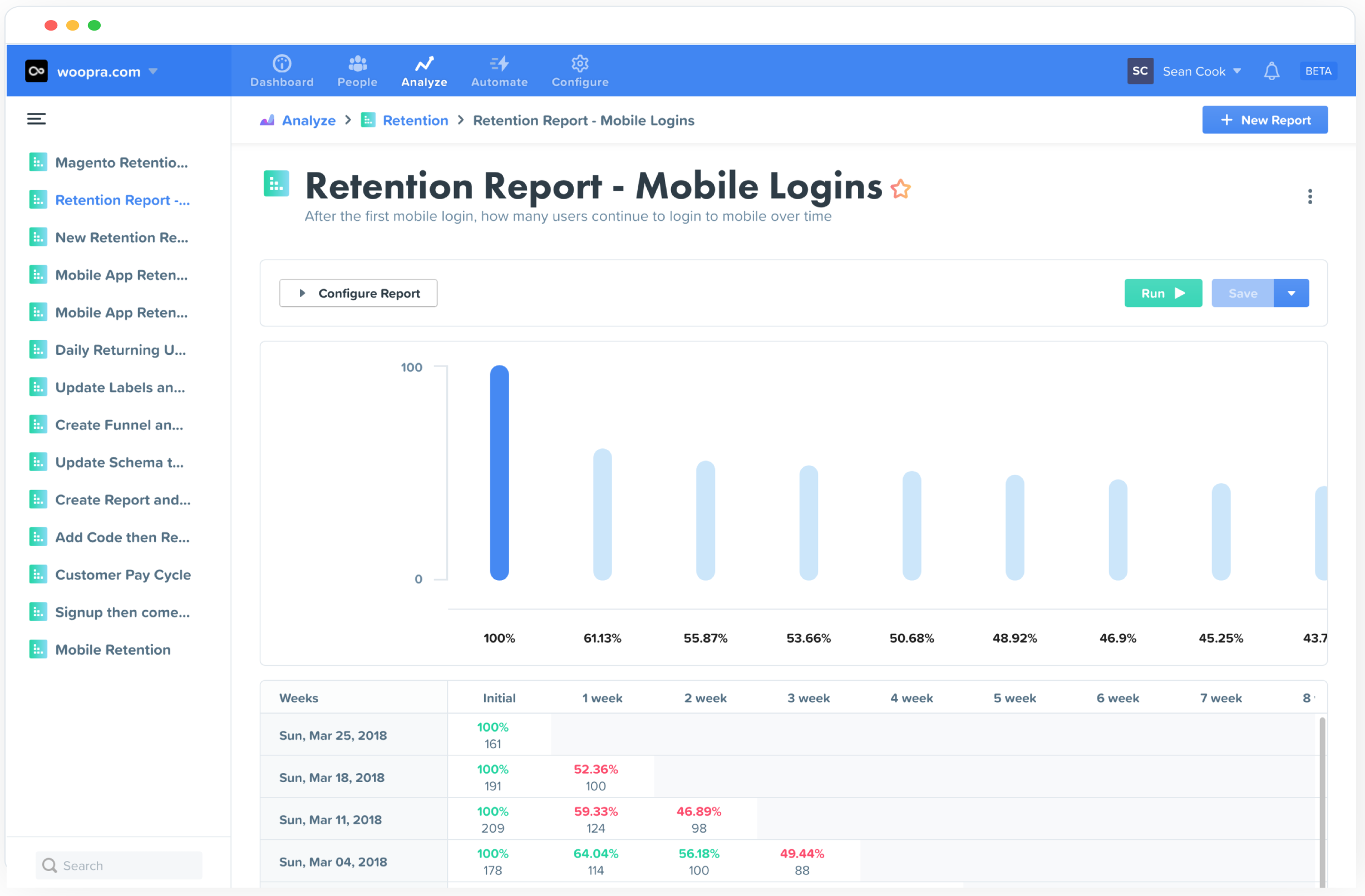 Customizable Schemas
Engineered for Customization and Personalization
Woopra's Visitor and Action Schemas allow you to tailor how your data is displayed, aggregated, segmented and triggered throughout the platform. Enable anyone in the organization to quickly reference and analyze the data that they need. No coding necessary. No SQL knowledge needed.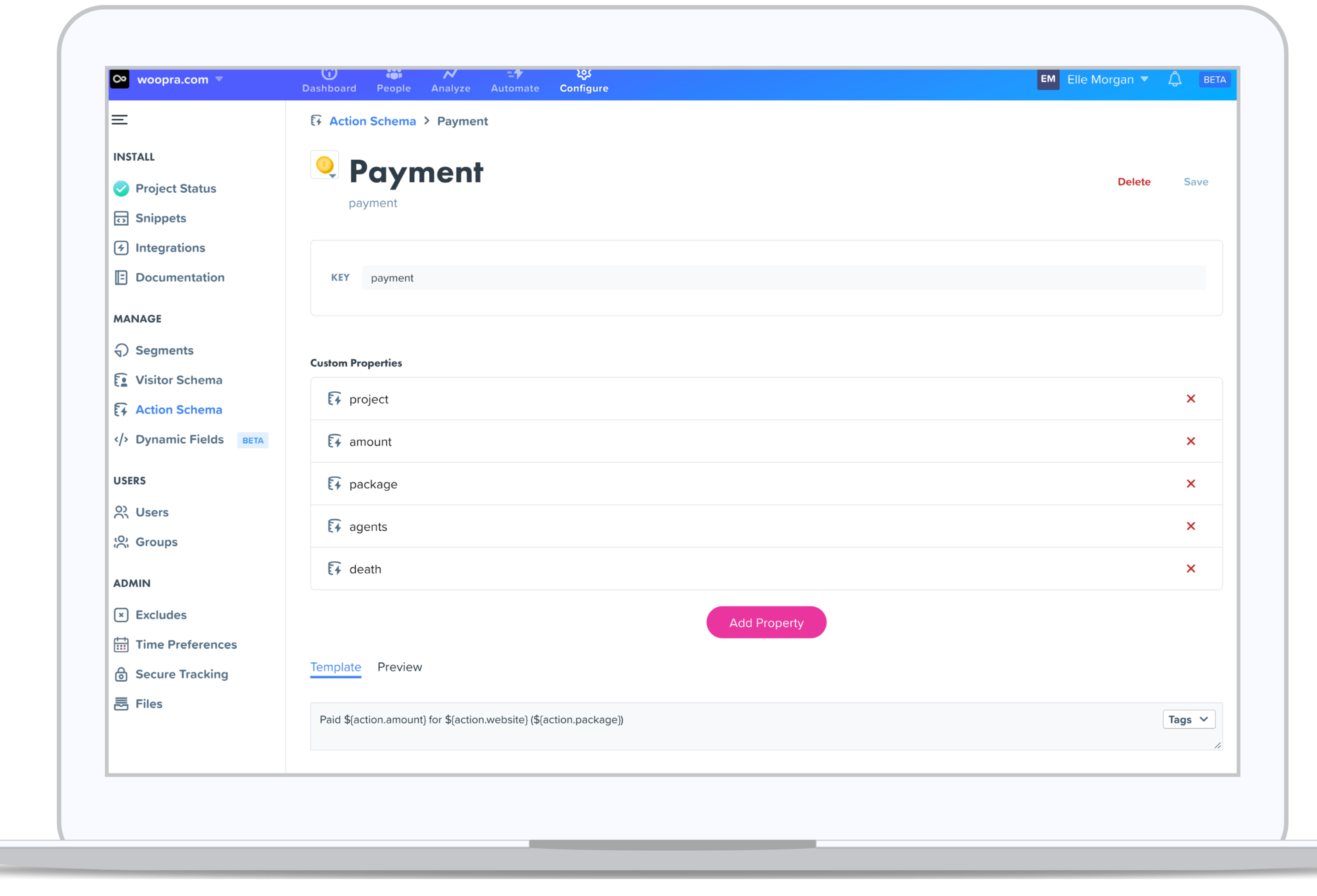 Questions you can answer with Woopra:
What combination of behaviors and attributes make up our customer personas and how do their journeys tend to differ?
Which product features drive the most engagement?
Which product features are driving support tickets?
For each persona, which touchpoints make the strongest contributions to the probability of conversion?
For how long do users continue to perform key actions within my app?