When most think of web tracking, they typically think of Google Analytics.
After all, it's been the go-to data collection analytics tool for years. Google Analytics 4, or GA4 as its often known, is the latest iteration of this web analytics platform. In this post, we'll dive into the Google Analytics pros and cons so you can see if it's right for you or if another analytics tool makes more sense.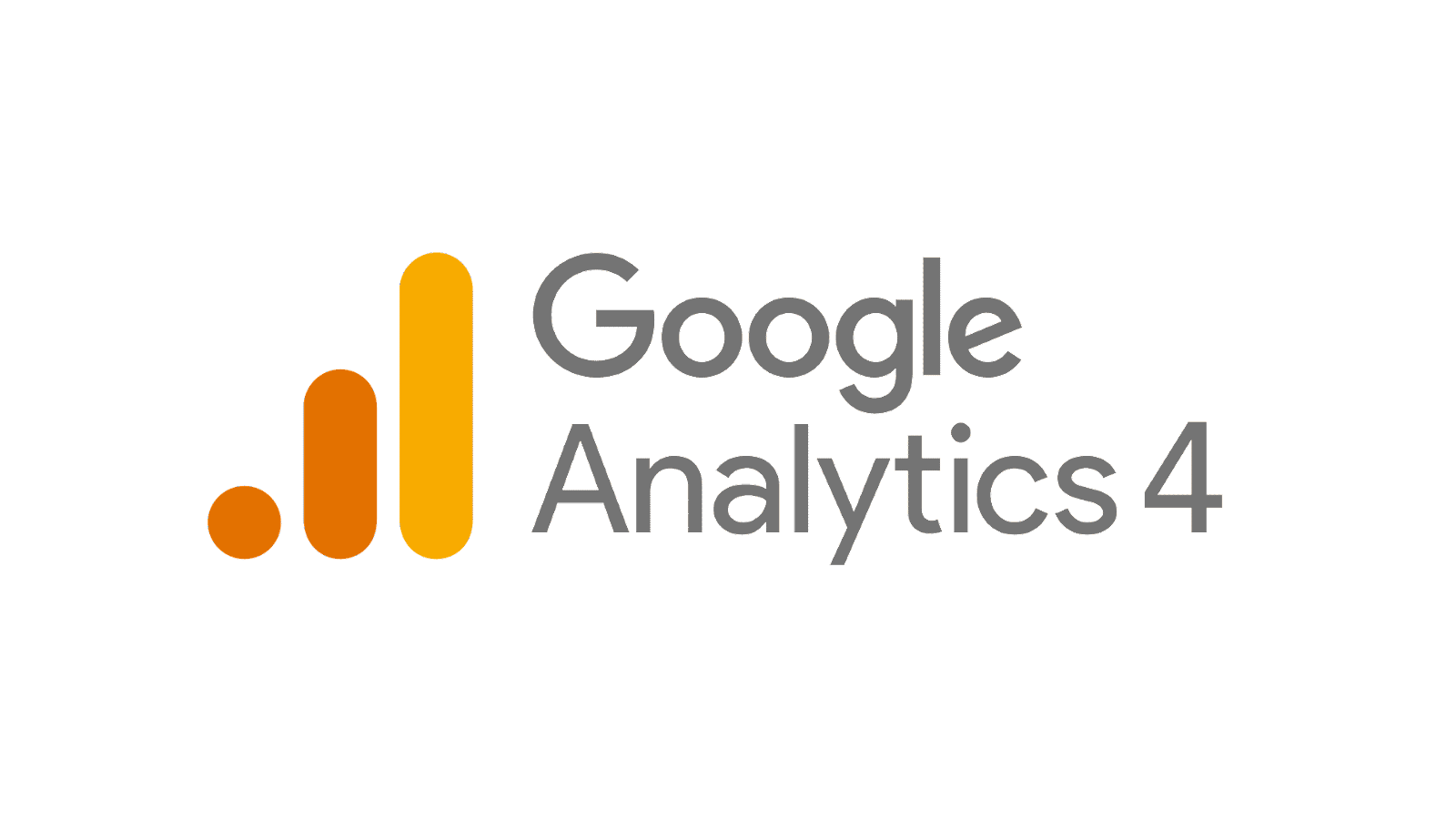 Source: MarTech
Pros
GA is great for basic tracking and to gain a general sense of your site's traffic. Google Analytics may fit the bill if your main focus is on what browser types, operating systems, and device types are visiting your site. In addition, they offer a free plan that has up to 20 custom non-Personally Identifiable Information (PII) properties.
Adding the code to your site is relatively straightforward as well. Like many trackers, you'll add the JavaScript snippet to your site to start tracking.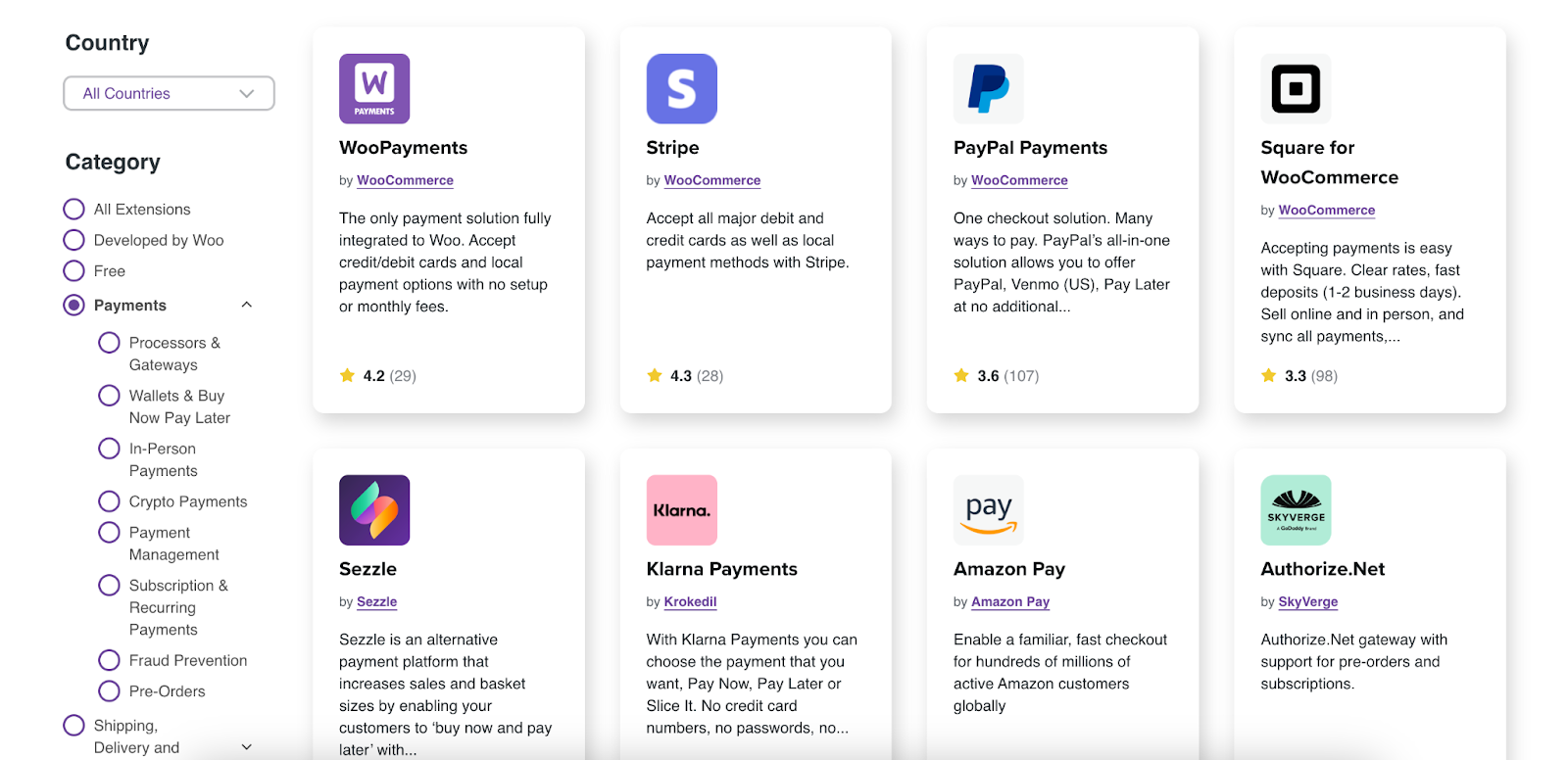 Source: Data Driven U
Pro #1: It's Free
The cost of analytics can vary significantly, depending on a company's size and specific digital marketing needs.
Some digital analytics platforms cost thousands or even hundreds of thousands per month. But most small to medium-sized businesses pay at least a few hundred per month.
Just like many other Google platforms, like Google BigQuery and Google Sheet, Google Analytics 4 is a robust tool featuring machine learning that generates accurate marketing data for free. And that's one of the biggest draws.
While this Google product isn't as comprehensive as some other paid web analytics platforms, it's still enough to get the job done for many marketers.
With a Google Analytics account, you get a real-time data stream that features key information you need to make data-driven decisions.
As we mentioned before, this includes browser types, operating systems, and device types, as well as detailed data on website traffic behavior, page views, time spent on site, bounce rate, Google Ad data (if you sync it), and more.
Although Google Analytics 4 won't be suitable for all website owners, such as some companies on the enterprise level or those that want end-to-end customer journey data, it still provides a high level of insight into user behavior and is more than adequate for many marketing campaigns.
Pro #2: It's Used Universally
It's no secret that Google Analytics 4 has the bulk of the web analytics market share.
According to recent data from W3Techs, 55.3% of all websites use Google Analytics 4, which is dramatically higher than most competitors.

Source: W3Techs
For perspective, a major Google Analytics alternative, Adobe Analytics, only has 0.1% of the open web analytics market share.
And it's this ubiquity that makes it a popular choice for many marketers and website owners.
Regardless of what industry you're in or the size of your business, Google Analytics 4 can be quickly and easily integrated into your marketing campaign.
It's a simple tool to set up. All you have to do is create a Google Analytics account, configure your user ID data sharing settings, create a property to measure data, and insert a tracking code.
From there, you just need to provide some basic information about your business, agree to Google's terms and conditions, and finalize your Google Analytic account.
At that point, you can access your Google Data Studio, set up event tracking, and start generating insightful information.
Pro #3: It Has Out-of-the-Box Reports
Another big benefit of Google Analytics 4 is that it's ready to be used right away and doesn't require any extensive setup.
Unlike many other web analytics platforms that need to be heavily modified or customized and demand special configurations, Google Analytics 4 has out-of-the-box reports.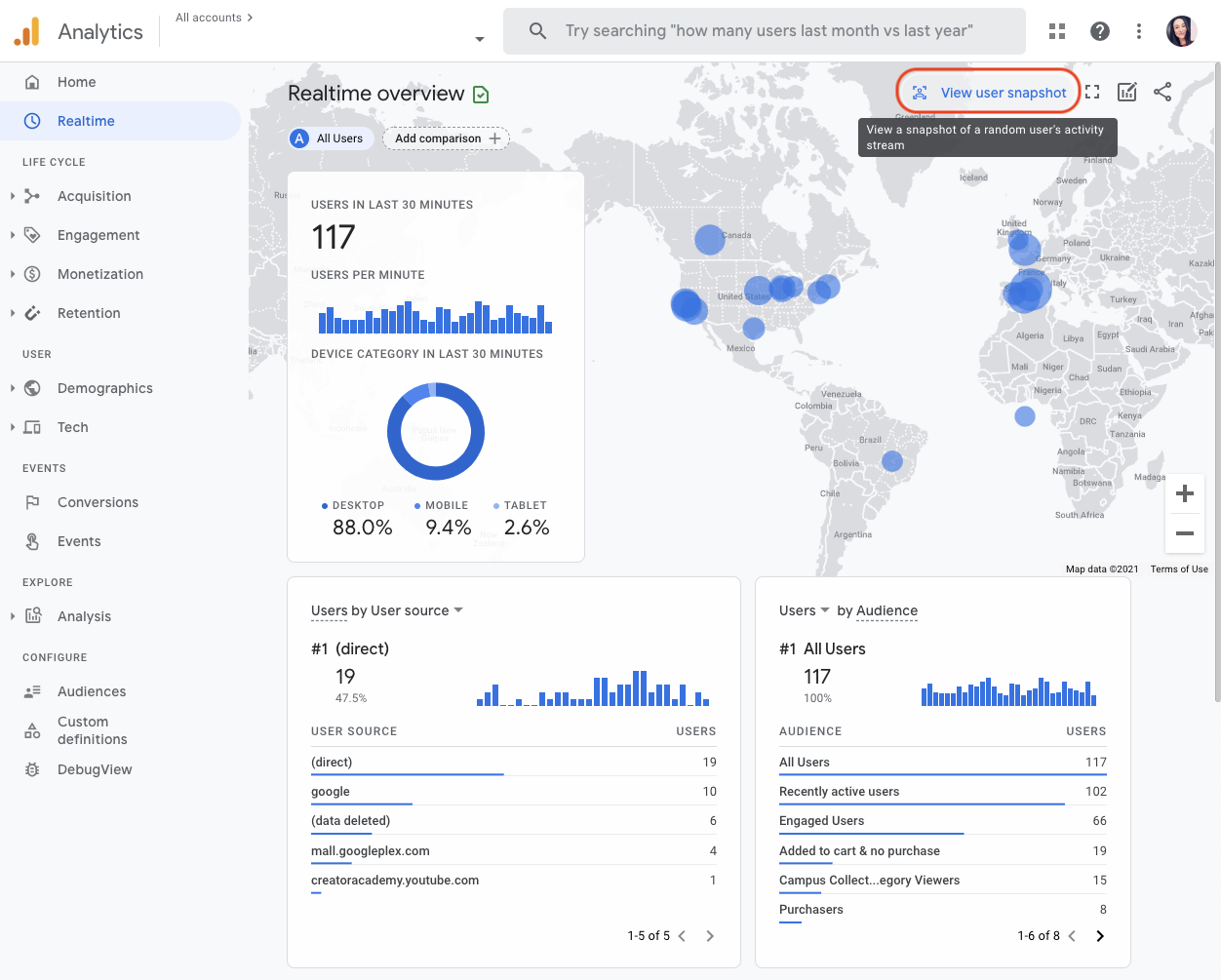 Source: Search Engine Journal
That way, you can quickly gain valuable insight without having to do any heavy lifting on your end.
If you host your site on a platform like WordPress or WooCommerce, you can use Google Analytics Pro to simplify the process even more.
And when used along with Google Search Console, you can generate highly detailed data on your search engine performance with ease.
This, in turn, makes for an extremely straightforward user experience and is ideal if you either A) don't have the technical know-how to set up a complicated analytics platform or B) don't want to deal with the hassle of an extensive setup process.
For that reason, Google Analytics 4 can be a good fit for marketers at all different levels of technical expertise.
Cons
One of Google Analytics 4's main issues comes from its use of anonymous data.
Anonymous Data
GA4 focuses on anonymous data. This is a significant issue. Most other platforms are based on email addresses such as CRMs, marketing tools, or online shopping platforms.
This means it's near impossible to match any of this data up with data from Google Analytics 4.
Also, if you place a large emphasis on personalization where you need detailed information on individual users and the specific actions they take, anonymous data likely won't be a good fit.
This is especially true if you want to optimize every single touchpoint to enhance the user experience.
Con #2: Issues Migrating from Google Universal Analytics
If you're starting with Google Analytics 4 from scratch, the set-up process should be fairly seamless, as we mentioned before.
However, if you previously used Google Universal Analytics, you'll likely encounter friction when making the migration.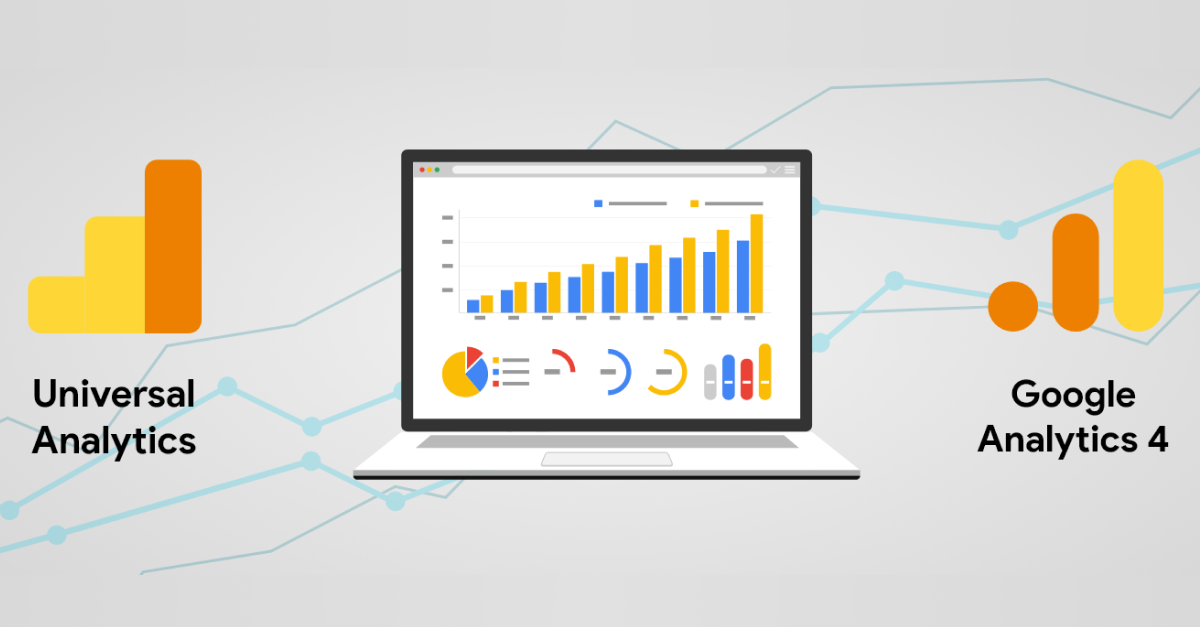 Source: Sphere Partners
As of July 1, 2023, websites using Universal Analytics began no longer processing website traffic, forcing users to make the switch to Google Analytics 4.
Unfortunately, many people that fall into this camp have complained of difficulties with data migration.
As Search Engine Watch explains, "Migration is a complex process and should be planned carefully, and Google Analytics 4 does not make it any easier. Without data or tag migration, all historical data from Universal Analytics will not be transferred to the new platform."
While this can present problems for companies of all sizes, it's especially burdensome for bigger ones that need to make a large-scale migration.
Con #3: Major Interface Changes from Universal Analytics
Besides the pains of migrating from Universal Analytics to Google Analytics 4, many users have complained of struggling with adapting to the new interface.
While changes to any new software interface are normal and to be expected, the shift to Google Analytics 4 has been especially disruptive for many Univeral Analytics users.
There have been significant changes to what marketers were using in the past with Universal Analytics and how the platform handles data collection.
Some examples include buttons being moved and resizable columns that have made it difficult to see which existing functions are available and what new functions have been added.
While most marketers will, in time, get the hang of the new interface, especially with Google Analytics Academy, they may struggle to fully leverage their Google Analytics data initially, which can create disruptions to workflows.
This too is something to keep in mind if you were using Universal Analytics in the past.
Con #4: Limited Data Reporting
Also, Universal Analytics users that are accustomed to collecting a wealth of marketing data may be frustrated with the new iteration of the platform.
That's because Google Analytics 4 can only collect limited data, which means it doesn't always tell the whole story behind visitor interactions and behavior.
"While UA focused on sessions and page views, GA4's measurement model is purely event-based," writes MeasurementSchool. And although GA4 does have alternative metric options that can be helpful for understanding visitor behavior and you can use a separate platform like Google Tag Manager, "these metrics are entirely new, which means you can't compare them to previous data if you haven't used them before."
They also mention that Google Analytics 4 only offers three types of engagement metrics reports, which is dramatically less than what Universal Analytics offered at 30.
The bottom line is that you'll likely encounter limitations to data reporting, at least when compared with using Universal Analytics.
When choosing a tracking platform that never uses sampling and focuses on individual profiles, Woopra is a much better alternative.
How Woopra Compares
If you're in the market for a comprehensive marketing analytics solution tool that shows the entire customer journey throughout the sales and marketing funnel, Woopra should definitely be on your radar.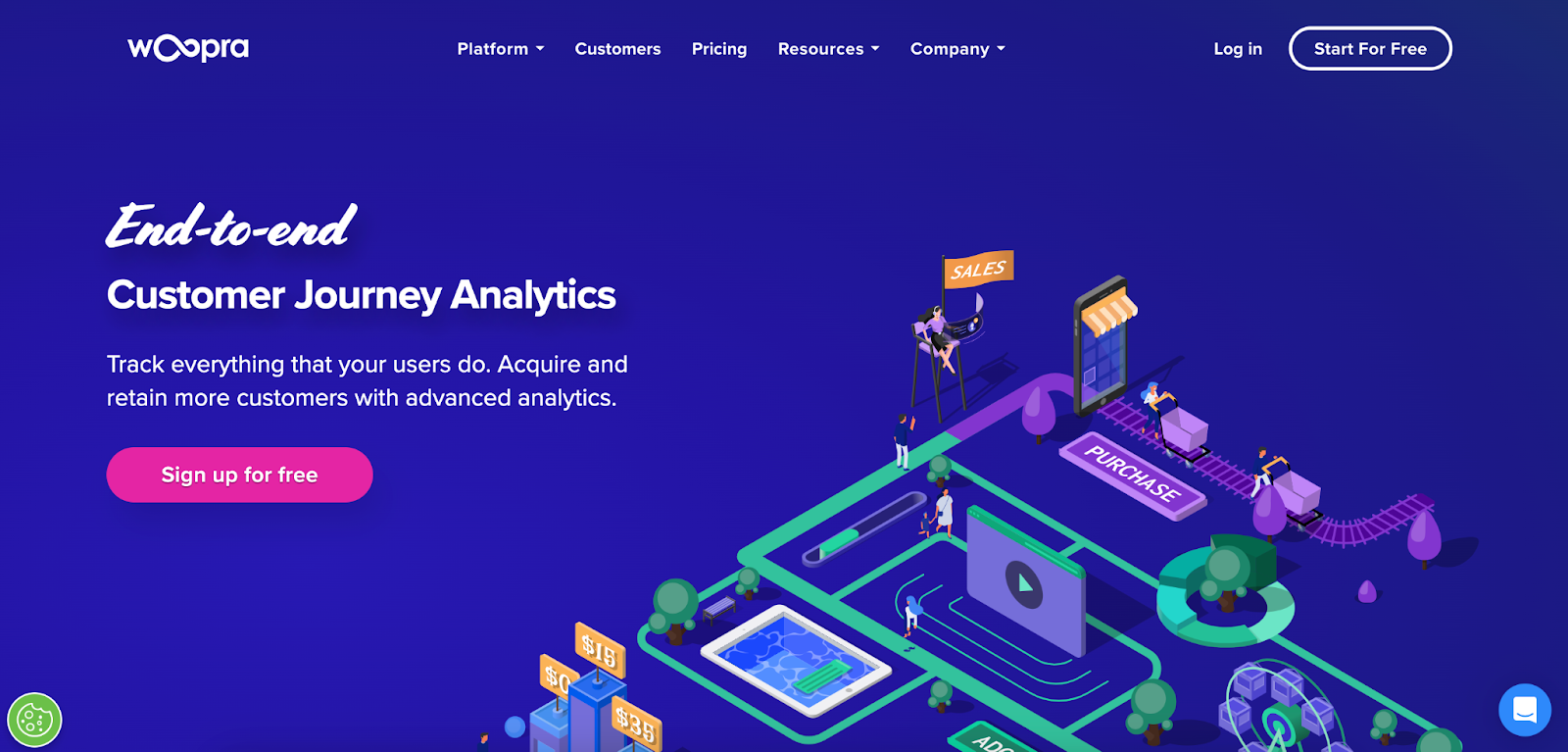 Woopra's platform helps you understand the complete end-to-end user journey across your site or platform with a laser focus on individual behaviors.
For example, there are Journey Reports, which let you see the exact path users take as they move through your marketing campaign, website, related posts, and product pages.
There are Trends Reports, which give you a detailed, overarching perspective of how core metrics change over time.
And there are Retention Reports, which let you see how customers engage with your product after buying and pinpoint "at-risk" customers who have become disengaged so you can improve their experience.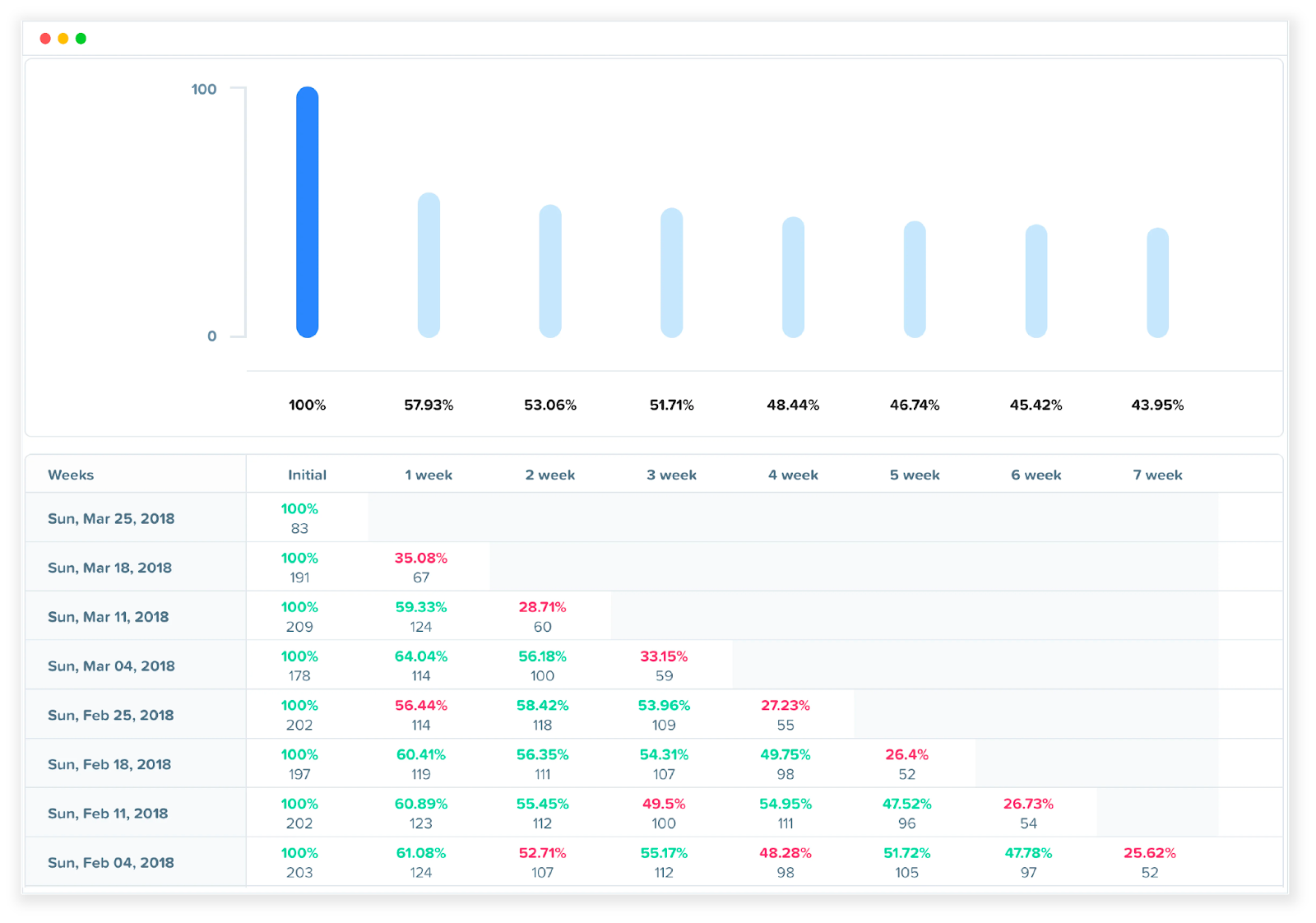 This adds tremendous transparency in seeing what specifically drove the users to purchase or what needs to be improved on your site or mobile app to improve conversions.
From the first email that goes out to browsing your site, getting a demo, then finally buying your product, Woopra gives you the insight to make the best well informed, data-driven decisions.
Common Questions
Use Cases
Product Review and Costs