Google Analytics (GA) is a popular web analytics platform that has been around for many years.
However, Google is now transitioning to a new version of GA called Google Analytics 4 (GA4).
Although GA4 has been the default choice for new Google Analytics properties since October 14, 2020, marketers and web developers have been reluctant to switch from Universal Analytics (UA) to GA4 as their primary reporting option.
Many teams are unhappy with GA4 for various reasons, and historical data from UA will not be migrated to GA4. This means that now is a good time to experiment with alternatives to GA4.
Over the years, Woopra has become a beloved tool for marketing and product analytics.
Marketers rely on Woopra to analyze their web and app traffic, track customer journeys and conversion paths, monitor marketing spending and attributions, and enhance customer retention.
This article will objectively examine and compare seven key differences between GA4 and Woopra to determine which analytics platform is better for marketers.
Data Retention
One limitation of GA4 is that data retention of user-level data can only be set to a maximum of 14 months.
To work around this limitation, marketers can use a BigQuery database to store raw data and create dashboards using other tools such as Google Data Studio, Looker Studio, or Tableau.
If we ask 10 marketers who rely on Google Analytics to analyze their site traffic, fewer than 30% are familiar with it and only 10% know how to use it.
BigQuery is a powerful tool for storing and analyzing online data, but it has a steep learning curve for marketers.
If you are considering switching to GA4 or using any GA4 alternatives, it is important to consider whether you should learn BigQuery and Structured Query Language (SQL), or explore alternative options.
Unless you're not making marketing decisions based on data, you need to be prepared for the transition.
On the other hand, Woopra stores your entire history for up to two years, giving you more flexibility in how you use and analyze your data. As a result, Woopra is a better choice if you want long-term access to your data.
Reporting Interface
When it comes to web analytics, marketers expect to be able to self-serve and generate reports as needed. This allows them to analyze the data from different angles and gain insights.
Achieving this in GA4 is almost impossible.
While GA4 does provide out-of-the-box reporting, the types of reports available are limited and inflexible. They encourage users to use the advanced "Explorations" interface, but it's clunky and has limitations in metrics, dimensions, and segments.
What's even worse is that there is an expectation that end users must understand the scoping of the implementation in order to do the reporting. This will likely lead users to prefer going to a centralized team that can do analytics for them.
In addition, GA4 only offers limited reporting capabilities and requires users to use Looker Studio or BigQuery for advanced analytics. It is unrealistic to expect marketers to know how to write SQL or BigQuery.
Furthermore, querying is not free. Instead of running a report when you have questions, you must now determine if the cost is worth the answer you are looking for.
Woopra offers an easy-to-use interface for creating and sharing reports with your team. It also allows you to apply conditions to analyze the trend or customer journey of one or multiple segments.
This analysis can be done without marketers needing to write a single line of SQL code, and all visualizations can be created within Woopra. As a result, Woopra is a better choice for non-technical marketers looking to analyze data.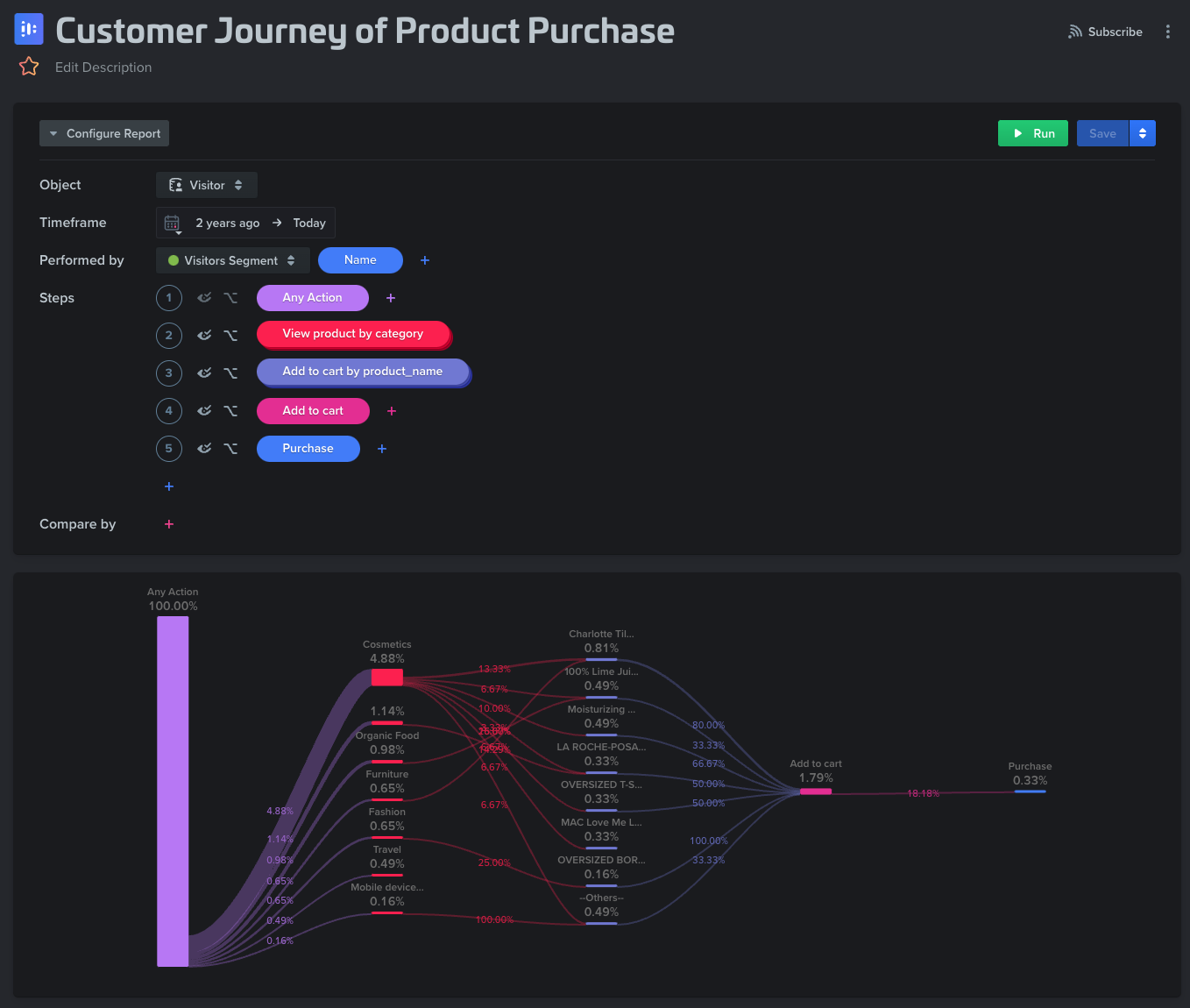 Identity Resolution
Identity resolution is the capability of mapping user data across devices, channels, and platforms to a single user profile.
Although GA4 does a better job than UA of mixing mobile and web data, it is still limited in its ability to merge users' online and offline profiles.
Marketers can turn on Google Signals, which is a first-party cookie system relying on data from Google Chrome to track users' interests associated with their Google accounts.
However, in a world where people use multiple devices, such as phones, computers, and tablets, as well as various apps and offline behaviors, GA4 has limitations in tracking users across channels.
When tracking users' activities across channels becomes essential, GA4 fails to deliver on its promises.
Today, marketing activities take place across various channels.
Before COVID, many user activities occurred in brick-and-mortar stores, and this data is captured as offline data, such as offline transactions and campaigns. GA4 is missing data for a significant portion of marketing activities.
Meanwhile, as a leading analytics tool, Woopra has already perfected the art of combining multiple identifiers (such as transactions and behaviors) across various touchpoints along the way.
This provides a more accurate understanding of what users are doing with your product, regardless of which device they are using, which is extremely important in today's digital marketing.

Woopra uses deterministic methods, such as email, phone numbers, or other identifiers, to connect users' activity across devices. Users can configure the ID hierarchy for user unification based on their business logic.
This allows you to track users' journey from acquisition to activation, retention, and beyond. Currently, GA4 cannot do this.
User Profile and Event Streams
It has become common practice to achieve hyper-personalization in marketing campaigns by focusing not only on the macro level but also on the micro level, recognizing the uniqueness of each customer.
To achieve personalized marketing at a micro level, it's essential to have access to user profiles and event streams for every individual user across multiple platforms, such as the web, app, and offline channels.
This information can reveal hidden patterns among high lifetime value customers, such as their conversion stage, conversion paths, and barriers to conversion.
Unfortunately, achieving this level of micro-level analysis is almost impossible with GA4.
Although GA4 provides a debugging tool to view the event stream, it's intended for developers to ensure that tagging is working correctly, and it doesn't offer a way to view all activity for each known and anonymous user.
There's no way to look back in time to see every event a particular person has carried out across multiple platforms. In short, GA4 isn't designed for marketers to derive meaningful information and take action based on it.
It's impossible to enrich customer profiles with additional attributes and visualize that information. This limitation makes it difficult to analyze customer behavior on a micro-level, which is crucial in industries such as real estate, cars, luxury products, and travel packages.
In contrast, Woopra offers real-time data import and unification.
The results appear in the user's profile, where you can view not only the event stream that shows all of the user's behaviors but also the user's profile and all of the properties that can be used to describe the user.
This can help marketers personalize campaigns or tailor messages based on the user's interests.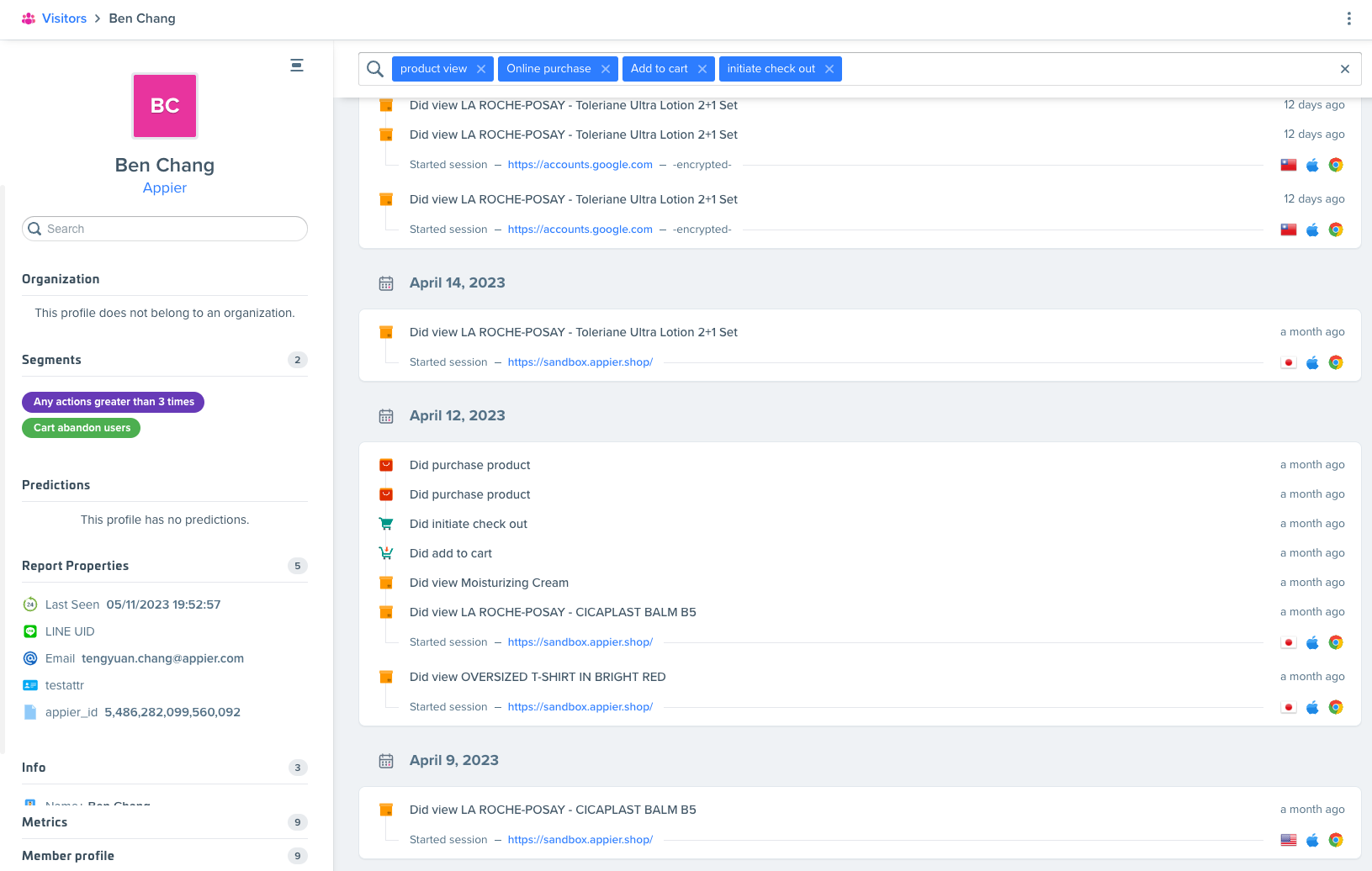 Self-Serve
Self-service is important because it enables the democratization of data insights, preventing ownership by a small group of people. GA4 is not designed for non-technical marketers to use as a self-service tool.
GA4 provides several predefined reports, including the "Overview" report, which summarizes information about user acquisition, engagement, and monetization.
The "Detailed" report allows users to drill down into one or two dimensions to investigate the data in detail, such as E-commerce purchases. Additionally, there is an "Explorations" feature for further investigation of the data using advanced visualizations and techniques.
However, experienced marketers require more than just basic visualizations. GA4 lacks comprehensive out-of-the-box reporting, so many of these reports will need to be built from scratch.
This isn't necessarily a problem for power users who can use the explore function to create specific reports. But for those who want to quickly get up and running, GA4 falls short.
Google encourages users to become skilled in using Google Data Studio and Looker for reporting and analysis. While GA4 has integrations with these tools, the usability isn't as seamless as other analytics tools.
Woopra offers several starter reporting templates that marketers can use to quickly create reports that are relevant to their needs.
The templates include KPIs for activation, engagement, retention, and even the reactivation of dormant users.
While Woopra still has some room for improvement in terms of providing highly customizable reports, its superior user experience means that marketers can spend more time on productive outcomes, such as communicating and taking action on data insights.
3rd-Party Integrations
Today, marketers utilize a variety of tools to plan and execute their marketing campaigns.
They may use Google Ads or Facebook to display advertisements, employ HubSpot for email automation, and even use messaging channels such as web chat or WhatsApp to engage with their end-users.
Analytics platforms that lack third-party integration can make it difficult to get a complete picture of all the marketing activities.
Many big tech companies are trying to get customers into a walled garden, and Google is no exception. GA4 integrates with Google and Salesforce Marketing Clouds but has limited native integrations beyond that.
Google Optimize used to be one of the most powerful analytics integrations with testing and experimentation products, but Google recently decided to sunset this product.
In contrast, Woopra takes a more open approach. It integrates with popular tools such as Segment, Salesforce, HubSpot, SendGrid, MailChimp, and ZenDesk. By utilizing automation tools like Zapier, it automatically connects to thousands of applications in the world.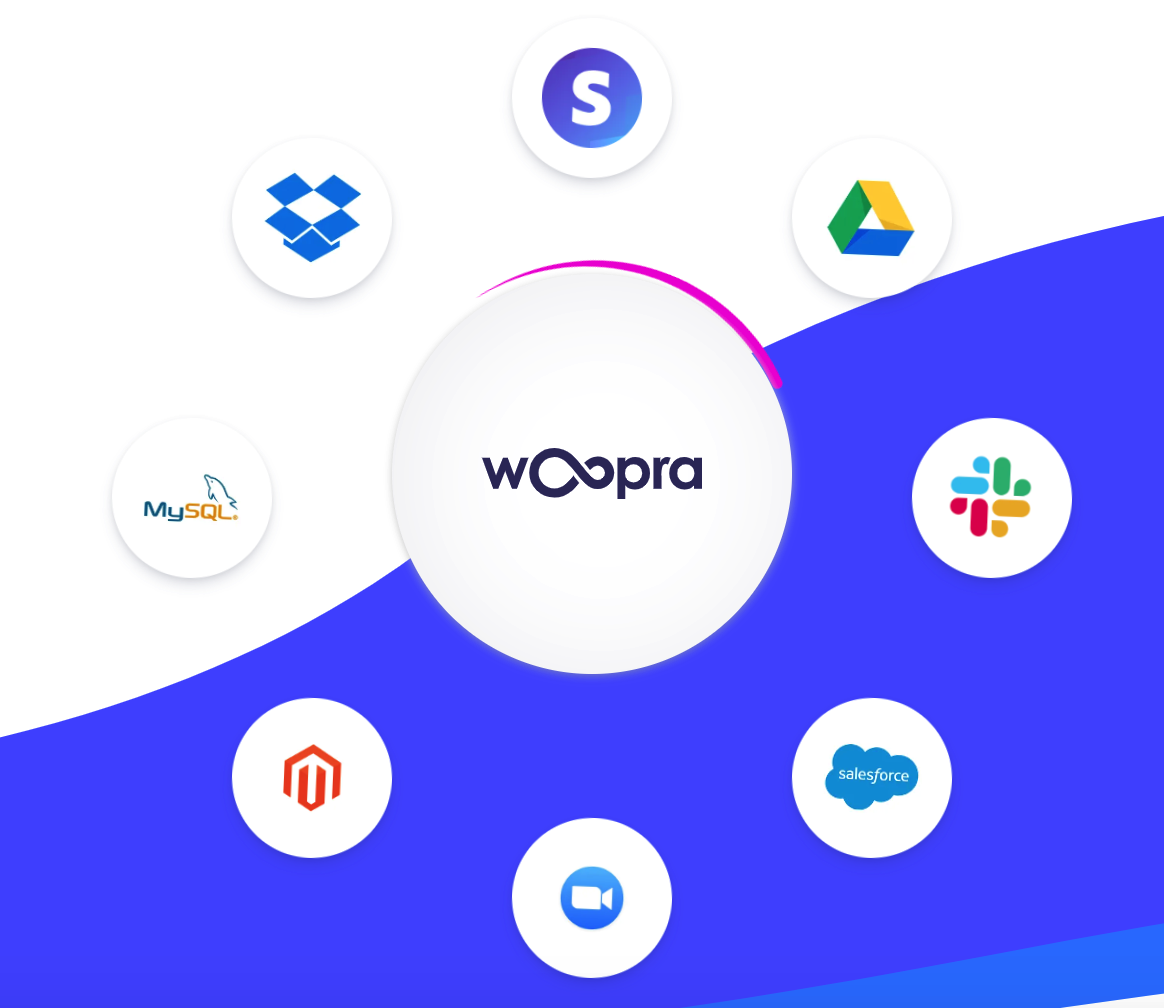 Shopify merchants can also connect Woopra to their store with just a few clicks. Those who use Stripe to collect user payments can easily ingest transactional data into Woopra.
These native integrations significantly reduce a marketer's effort to connect their analytics tools to all the other platforms and provide a holistic view of all their customers' touchpoints, allowing for better decision-making when planning marketing activities.
Insight Actionability
While analytics and reporting are essential for marketers to understand their audience and measure the effectiveness of their campaigns, it's not enough to stop there. Marketers need to take actionable steps based on the insights they glean from their data.
For example, if a marketer notices a particular segment is highly engaged with the content, they can take steps to nurture them with more personalized pieces.
Or, if they identify customers who have added products to their wishlist or shopping cart but haven't completed the purchase, they can provide them with coupons or discounts to encourage them to complete the purchase.
The ultimate goal of analytics is to drive action and improve business outcomes, so marketers should always be thinking about how they can turn their insights into actionable steps.
However, due to the limited integrations of GA4, the actions marketers can take are also very restricted. The use cases are limited to either targeting segments via Google Ads or connecting to other tools via Google BigQuery.
Woopra offers several out-of-the-box automation features, including campaign triggers and automated workflows that connect to various platforms.
Marketers can easily enable use cases, such as sending emails with more advanced content based on what customers read on the website or having a coupon pop up for those who added products to their cart but haven't completed their purchase.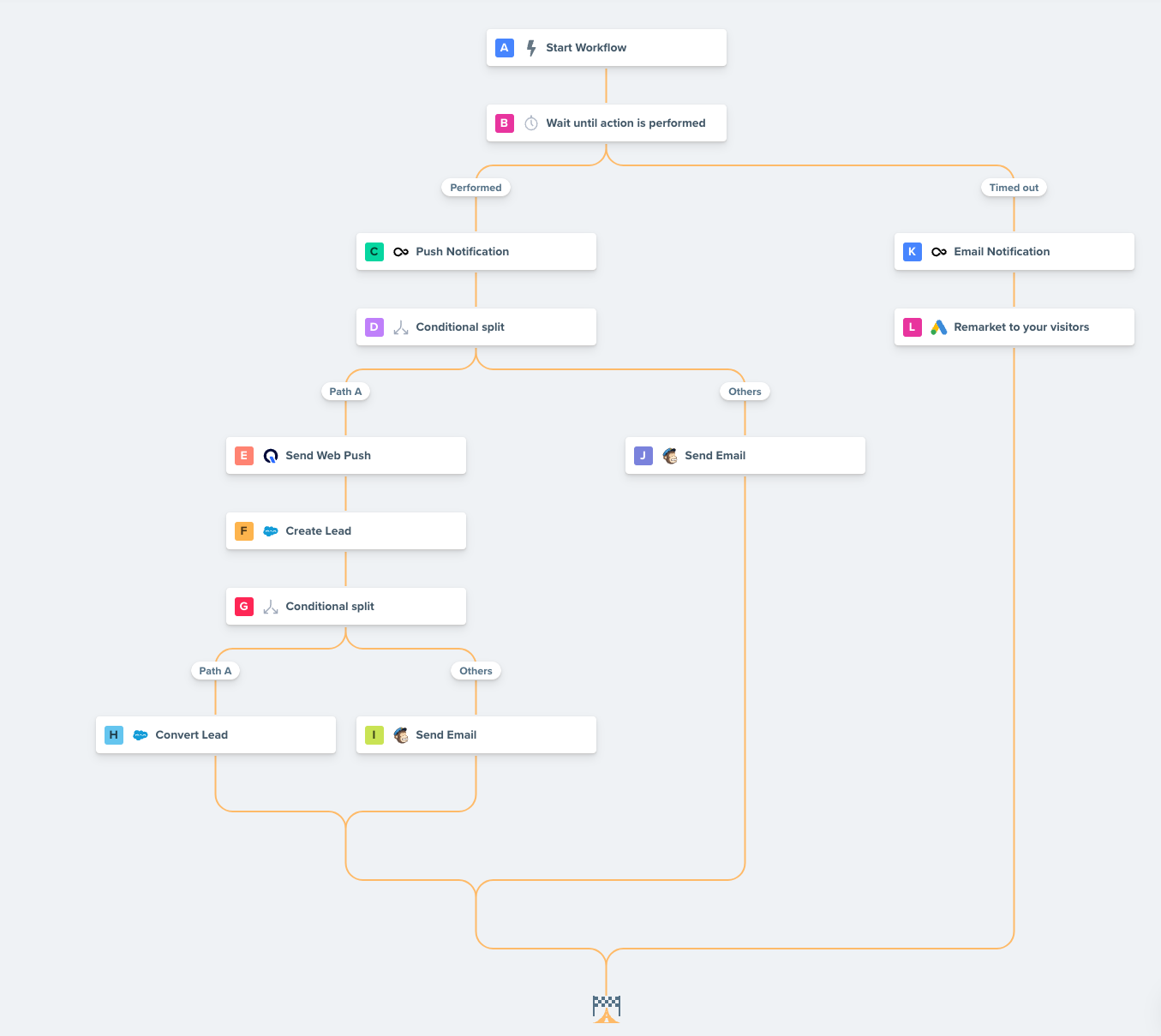 Get Started With Woopra in Minutes
Are you just starting your marketing analytics journey? Unlike GA4's lengthy implementation process, you can sign up and get started with Woopra for free in just minutes.
When it comes to deciding which tool is right for your team, there's no substitute for trying it yourself.
If you are a current Google Analytics user considering migrating to Woopra, there are two steps involved: getting the data into Woopra and building out the reports.
Of course, our Support and Customer Success teams are always ready to help with everything mentioned above and more as you navigate through this period of getting started with marketing analytics or switching platforms.
To get an expert's help, please visit us here or simply send us a message using web chat.
Common Questions
Use Cases
Product Review and Costs